Find more resources in your city!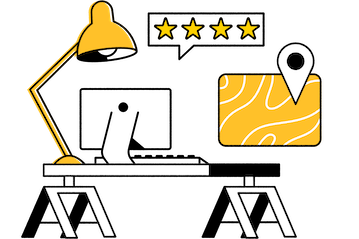 Start Exploring
Should your business be here?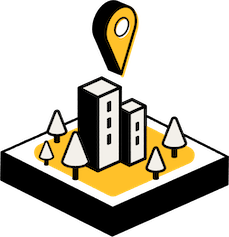 Add your business
How many seniors in Miami may be in need of financial assistance?
In some instances, the need for additional help is related to a lack of money. If you or your loved one are dealing with a slim budget, you could find yourself in a situation where you are trying to choose between eating, utilities, medicine, or some other necessity. 1 in 10 seniors in Florida are reported being under the poverty line, and there may be others who have additional financial restrictions for various reasons. Using senior resources in Miami can help with this.
It's important to understand that financial assistance isn't the only kind of help that a senior may be seeking. If you are a senior looking for outside support of any kind, there are different types of resources out there for you to utilize. Whether you are trying to find help with financial assistance, information related to general aging, a support group for exchanging ideas or you need specialized medical information, you should know that there is support out there for both seniors and caregivers alike with senior resources in Miami.
Are there resources for senior housing and food issues in Miami?
Resources for food and housing issues for seniors in Miami can be found through city and state programs, including local and national organizations that have branches near your area. If you are trying to find out additional information about housing resources or food assistance for seniors in Miami online, here is a list that has a variety of national support organizations that can help with those specific issues.
National organizations that assist with housing and food issues.
Meals on Wheels America
Village to Village Network
Housing Choice Vouchers
There are seniors from all over who may be looking for resources that can help them get their needs met. Thankfully, there are a wide variety of organizations able to assist with resources for seniors in Miami. Make sure you are working with a resource that you can feel confident in and trust. If you are working with a housing organization that is less well-known, take the time to review their credentials and make sure they are legitimate. Caregivers can help and should be aware of false information and possible scams that are out there. Only work with someone you know you can trust.
Caregiver support in Miami
Are you the caregiver of a loved one? It's crucial to remember to take care of yourself, too. Many caregivers are friends and family, and are often untrained and without pay. It can be easy to run into problems when you don't have the necessary support, and the issue of caregiver burnout is a possibility. Alleviate some of that worry by seeking caregiver support in Miami or a local branch of a national organization to find the necessary support for you and your loved one.
There's a lot of information out there, so finding a good starting point is necessary. You can begin with our comprehensive guide to finding senior resources with information on all the different types of assistance and how to access them.
The best senior resources in Miami
If you are a senior finding yourself in need of assistance, know that there is someone out there that can help. Even if you think you are okay on your own, take advantage of the resources for seniors in Miami to help get answers to your questions, make friends, and even reduce your costs. At Seasons, we are happy to give you a place where you can find assistance of any kind.