Find more resources in your city!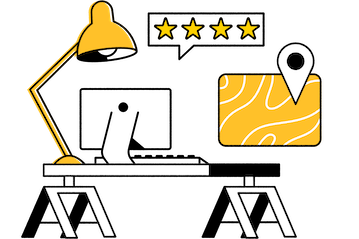 Start Exploring
Should your business be here?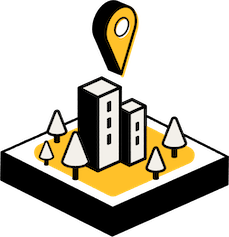 Add your business
How many seniors in Houston may be in need of financial assistance?
Nobody wants to think of a beloved senior struggling with their bills, but poverty is the sad reality for many older adults. That said, living above the poverty line doesn't necessarily mean that a senior is in good financial shape. Many seniors are forced to make a heartbreaking decision between food, rent, and medical care even if they are above the poverty line. Here is some additional information for older Texans:
The good news is that senior resources in Houston are available to help older adults receive the resources they need. Local and state-level organizations provide food banks that seniors can use for food security, while large national organizations often have local chapters that provide similar services. Furthermore, government programs such as Medicaid and rent assistance can help seniors who qualify.
What care issues might seniors in Houston struggle with?
Every senior has unique needs and some require more assistance than others. If this describes you, you should know that there is nothing wrong with asking for help. If you are a caretaker for your elderly loved one, caregiver support in Houston is a great way to give yourself a break without compromising the quality of care your senior receives. Here are some of the most common problems seniors face:
Senior resources in Houston are available to address all of these concerns and more. For example, AARP is a well-known national organization that helps older adults in a variety of ways. They give seniors valuable healthcare guidance, negotiate senior discounts for members, and translate national headlines into actionable information for older adults.
Caregiver support in Houston
Taking care of a senior is a lot of responsibility. It can get exhausting, but thankfully you do not have to do it alone. Caregiver support in Houston gives informal caregivers information on how to meet their loved one's specific needs. For instance, the Alzheimer's Association offers numerous resources centered around dementia that could prove enlightening if your loved one needs memory care. If you feel like you're completely out of your depth, caregiver support can also be the first step to getting expert care from trained professionals for your senior.
If you aren't sure how to find resources for seniors in Houston, we can help. Our comprehensive guide to senior services shows you what resources are available, how to determine if a particular organization is providing trustworthy information, and even how to bring up potentially sensitive topics without offending your loved one. Caregiving should always be a collaborative effort.
The best senior resources in Houston
Navigating the aging process can be difficult, but you don't have to do it alone. If you're a senior who needs financial help or health insurance information or you know one who does, many charitable organizations and government agencies are offering a wide array of senior support resources. Seasons is dedicated to helping you find the right type of support for the senior in your life, so please utilize the listings above to begin your research.