Find more resources in your city!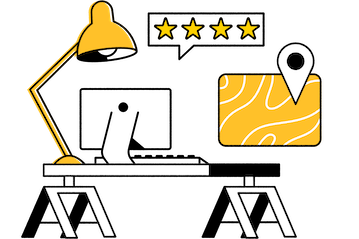 Start Exploring
Should your business be here?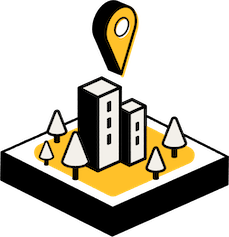 Add your business
How many seniors in Tulsa and the state as a whole are participating in estate planning?
Without an official document like a last will and testament, seniors have no record of their desired distribution of assets after they've passed on. Of course, a will is not the only form of documentation a person can use to state their intentions for their assets. A trust is also an option for people who want to ensure specific people and entities receive appropriate distributions. The following IRS data shows how many people have filed trust documents in Oklahoma:
The population of seniors aged 65 and over in Oklahoma is just over 500,000, which means only a small portion have prepared for the future. While estate planning can be a difficult step to take, it's important to connect with a Tulsa estate planning attorney who has experience with this process to ensure there are no questions left unanswered after your elderly loved one has passed on.
What do seniors in Tulsa name as the most important benefits of having one's affairs in order?
It's common for many adults to lead their lives without giving a tremendous amount of thought to their years as a senior. But as one ages, it becomes important to prepare for the future so that you don't leave behind property and assets that others will have to manage. Even prior to being an elderly adult, there are priorities that must be handled to lead a quality life as a senior. Here are what seniors deem as the most important aspects of having their affairs in order:
As noted in the data above, most seniors get their affairs in order so that they do not burden their loved ones after they've passed on. You can support your senior loved one in their effort to simplify legal matters for their family by helping them find a reputable estate planning lawyer in Tulsa. It's important to begin estate planning so that they can enhance their life while here and ensure their wishes are followed after they're gone.
How to choose the best estate planning attorney in Tulsa
There are a variety of steps you can take to assist your aging loved one with finding a top-notch Tulsa estate planning attorney. Many people begin by word of mouth, checking with people they know to see if they can recommend any reputable attorneys in the area. After narrowing down your options, reach out to candidates and ask for their references. Anyone who doesn't provide them right away can be eliminated. You can also check attorney fees to see which are more affordable while keeping in mind that simple wills are generally cheaper than more complex wills.
When speaking with attorneys, it's good to make your senior's circumstances clear to ensure that they have the background needed to assist your aging loved one. You can also confirm with your older adult that they feel confident with the attorney you choose since their relationship can last over an extended period of time.
If you'd like more information about this topic, check out our comprehensive guide to choosing an estate planning attorney.
Estate planning solutions for Tulsa seniors
Planning one's estate can be a difficult process to initiate. Choosing not to get started can sometimes be a lot easier than facing what is inevitable for everyone. A qualified estate planning attorney can approach this subject with care and ultimately draw up a will, trust, medical directives, and much more to give your senior and loved ones peace of mind. Let Seasons help with locating reliable estate planning services in Tulsa.