Find more resources in your city!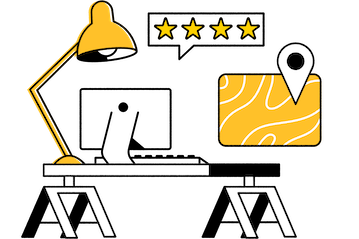 Start Exploring
Should your business be here?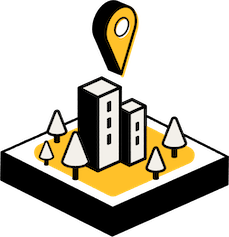 Add your business
How many seniors in the Tri-Cities and the state as a whole are participating in estate planning?
When individuals do not have legal documents spelling out their final wishes, their estate goes into probate. That means rather than being distributed to charities, family members, or other loved ones, things are decided by the local court and state laws. This is likely not what your senior has in mind. According to the IRS, this is the number of individuals who have complex and simple trusts in Tennessee:
While it seems like many residents in the state of Tennessee are prepared, you don't want to let your senior fall into the group that isn't. That's why it is worth your while to help them search for a Tri-Cities estate planning attorney who understands their needs and is ready to help.
Does Tri-Cities senior citizens' income affect the likelihood of having a will?
Many individuals are confused about what is required when setting up a last will and testament. They make think it is something only very wealthy people need to worry. That's simply not true, and there is good reason for them to protect and distribute their assets as they wish with the help of an estate planning lawyer in the Tri-Cities. Take a look at how common wills are depending on the yearly income someone has:
While having a will drawn up is more common when an individual has wealth, that doesn't mean they are the only people who benefit from it. In fact, when it comes to working with a Tri-Cities estate planning attorney, there are many cases where money is not even a point discussed when drawing up documents for the estate. Besides dealing with the distribution of wealth, end-of-life plans can include an advanced healthcare directive and a power of attorney, something that can benefit your older loved one no matter how much they are leaving behind.
How to choose the best estate planning attorney in the Tri-Cities
Searching for a Tri-Cities estate planning attorney can be tricky if you're not sure how to find the best professional for the job. It is helpful to make a list of lawyers you think would be beneficial for your older loved one. You can narrow down the choices even further by requesting references and eliminating anyone who cannot provide those. Make sure to ask the attorney how much experience they have when it comes to drawing up wills and trusts and help them to understand the specific needs your senior loved one has.
It's also important to make sure you know what their fees are, and to ensure this is something your senior can afford. Simple wills are cheaper, so just keep in mind the price will increase the more complex the estate is. Because this is a person your senior will likely have a long-term relationship with, it's crucial that they have a good rapport together. For more helpful information, please see our comprehensive guide to choosing an estate planning attorney for the Tri-Cities area.
Estate planning solutions for Tri-Cities seniors
Tomorrow is not a guarantee, no matter who you are. This is especially crucial when we are thinking of our loved ones, particularly as they age. You can help your senior avoid potential problems by seeking out estate planning services in Tri-Cities that can meet their needs. Our listings are the perfect place to start if you are seeking legal professionals in Kingsport, Bristol, and Johnson City.