Find more resources in your city!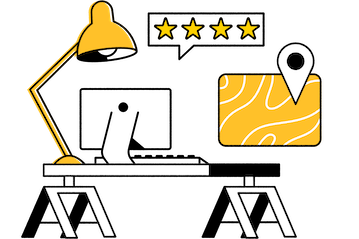 Start Exploring
Should your business be here?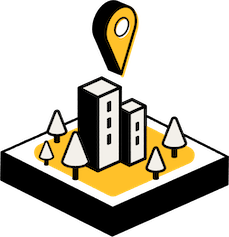 Add your business
How many seniors in Scranton and the state as a whole are participating in estate planning?
There are more than 10 million adults in Pennsylvania, 2.3 million of whom are seniors. As the IRS table below indicates, only a small percentage of them have filed simple or complex trust documents with their tax returns. If these adults and seniors don't have a will or last testament before their death, the courts and local laws will determine what happens to them and their belongings. This is probably not what your loved one wants to have happen.
With the help of estate planning services in Scranton, your aging loved one can not only create and file a will, but they can create advanced healthcare directives, durable power of attorney, and other estate planning documents. With a bit of planning, they can make sure their wishes are taken into consideration even after they are unable to make those wishes known verbally anymore.
What are the main reasons that Scranton seniors don't have a will or a living trust?
There are a wide variety of reasons that seniors might not have a will or living trust yet. Some of the most popular responses are listed in the table below. The answer to any of these responses is to connect your loved one with a professional estate planning attorney in the Wilkes-Barre/Scranton area.
Popular responses for not having a will or living trust
I haven't gotten around to it
I don't have enough assets to leave anyone
It is too expensive to set up
I don't know how to get a will or living trust
The fact is, it's not always the top priority for seniors to make their will. They figure they will get to it later. But later can come before you know it. Furthermore, seniors don't need to have a lot of assets to make estate planning a good choice for them. It only costs about $100 for a basic will, and prices go up from there. And you can be the one to show your loved one how to go about finding a Scranton estate planning attorney who can help them with their end-of-life plans.
How to choose the best estate planning attorney in Scranton
Whether or not your aging loved one has an attorney, it's a good idea to get them a specialized estate planning lawyer in Scranton or Hazleton to make their end-of-life preparations. Check out potential attorneys' experience to see if they are equipped to handle your senior's unique situation. And don't trust an estate planning attorney who is not willing to provide several references.
Of course, the cost is an issue with any service you need, so check out rates and make sure potential attorneys can provide you with a clear idea of what your loved one's needs are likely to cost. And since the relationship between your loved one and their Scranton estate planning attorney is going to be an ongoing one, make sure that they have a good rapport and that your senior feels comfortable trusting their personal decisions to the person you eventually choose together.
For further information, check out our comprehensive guide to choosing an estate planning attorney.
Estate planning solutions for Scranton seniors
As your loved one ages, it's important to remember that the end can come at any time. You want your aging relative to be ready by having prepared estate planning documents so they have peace of mind knowing their wishes will be respected and knowing that the ones they leave behind won't have to make hard decisions in a crisis situation. Use our listings to get started finding the right estate planning attorney in Scranton for your loved one.