Find more resources in your city!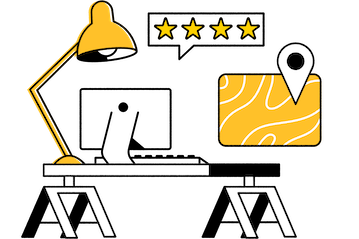 Start Exploring
Should your business be here?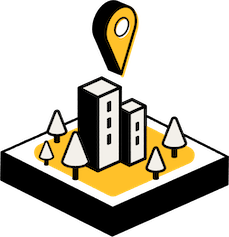 Add your business
How to choose the best estate planning attorney in Philadelphia
Start by looking for a specialist in our listings. Even if your loved one has an attorney, you may need to look for a specialist in estate planning in Pennsylvania. Once you have narrowed your choices down to a few possibilities, you can immediately eliminate anyone who is not willing and eager to provide references. As you search, inquire into the exact nature of the attorney's trusts and estate experience to be sure they understand your loved one's unique situation. You'll want to make sure that estate planning services in Philadelphia will be affordable for your aging friend or relative, so definitely ask. According to Forbes, fees for simple wills cost around $100, and the cost increases as the complexity of the estate increases. It's important to realize that your loved one's relationship with their Philadelphia estate planning attorney will be an ongoing one, so make sure they have a good rapport in addition to the above considerations.
Facts and trends in Philadelphia estate planning
How many seniors in Philadelphia are participating in estate planning?
If your loved one doesn't have a last will and testament, important decisions will be made by the local court and their state's laws. That's probably not what your loved one wants. A recent IRS report reveals the number of people who have filed simple and complex trust documents in Pennsylvania:
| Number of Returns Filed for Complex Trust | Number of Returns filed for Simple Trust |
| --- | --- |
| 63,558 | 37,272 |
In a state where the population of those aged 60 and over approaches 2.5 million, this chart indicates that not enough seniors have planned for the future once they have passed on. Seasons will help you find an estate planning law firm in Philadelphia that can help the senior in your life make a suitable plan for their estate.
Does Philadelphia senior citizens' income affect the likelihood of having a will?
To some degree, the answer to this question is yes. Having a will tends to be increasingly common the more money one has, but it's not the end-all-be-all of the issue. Take a look at some of the data from a Gallup poll showing the likelihood of having a will by income:
As you can see, it's more common for those with a higher income to have a will. However, it's important for every senior to have a will and other estate documents so that their wishes are clearly communicated to their family. Otherwise, the estate could get tied up in probate court. An estate planning lawyer in Philadelphia can help.
What are the benefits of working with an estate planning law firm in Philadelphia?
The main benefit to your loved one is that they can be the ones to decide how their property will be distributed upon their death. They can also make gifts, donations, and other bequests to charities or causes they support. Having a will can prevent any disagreements within the family. It also speeds up the probate process so loved ones don't have to wait to receive their bequest. Your loved one can always contact their Philadelphia estate planning attorney to change the provisions of their will and any other estate planning documents, adding or subtracting individuals or organizations as desired.
Estate planning solutions for Philadelphia seniors
Tomorrow is not promised to anyone. This becomes an especially critical idea as our loved ones age. By allowing Seasons to help you and your relatives find a high-quality Philadelphia estate planning service, you can provide peace of mind for your parents, grandparents, or friends, as well as for yourself. Check out our Philadelphia estate planning attorney reviews and find a good match for your loved one today.