Find more resources in your city!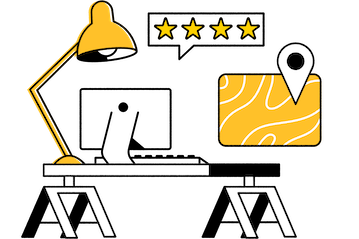 Start Exploring
Should your business be here?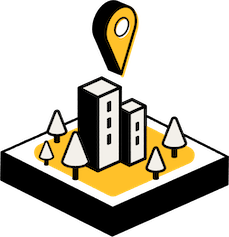 Add your business
How many seniors in Peoria and the state as a whole are participating in estate planning?
It has been estimated that about $30 trillion will be passed down from older Americans to subsequent generations over the next 30 years. But will these assets be passed down via the process of estate planning or through probate court? The following IRS data, which outlines the number of simple and complex trust documents filed, can provide insight into estate planning in Illinois:
When comparing the trust documents filed in Illinois to the state's population of adults aged 65 and older, which was estimated to be just shy of 2 million in 2020, it's apparent that not enough seniors are making end-of-life decisions. You don't want your senior to fall into this category. Help them get the estate planning process started by finding a great Peoria estate planning attorney.
What should caregivers in Peoria know about the prevalence of advanced directives?
While many people assume they'll never find themselves in the position of being unable to make their own medical decisions, this circumstance happens to someone every day. Having an advanced health directive in place can ensure medical decisions made on behalf of your older loved one align with their wishes. But how many people actually have this important documentation? Here is a look at the percentage of Americans with advanced directives:
Percentage of Americans with advanced directives
For end-of-life care (under age 65)
For end-of-life care (over age 65)
For end-of-life care (currently in a nursing home)
The number of older adults with advanced directives brings hope that many seniors take this aspect of estate planning seriously; however, there is always progress that can be made. If your aging loved one has yet to create their own advanced directive, now is a great time to reach out to a qualified Peoria estate planning attorney.
How to choose the best estate planning attorney in Peoria
The Peoria estate planning attorney you choose can make a huge difference in your senior's estate planning experience. You always want to select a lawyer who provides services that align with your older loved one's estate planning needs. For example, while most attorneys can draw up a simple will or trust, not all have substantial experience with estate planning that involves protecting a business. It's important to know your senior's needs so that you can find an estate planning lawyer in Peoria who can help with life insurance, family limited partnerships, estate taxes, and more.
Once you've determined your senior's needs, you can begin searching for attorneys offering estate planning services in Peoria. If you're not sure how to begin, ask around for suggestions from people you trust. Another option is to use the attorney finder on the National Academy of Elder Care Attorneys (NAELA) website. Contact attorneys directly to inquire about the services they offer and their experience with estate planning. Also, be sure to ask them for references.
If you need more information about this topic, feel free to review our comprehensive guide to choosing an estate planning attorney.
Estate planning solutions for Peoria seniors
Locating a reputable estate planning lawyer in Peoria or Bloomington can undoubtedly bring your older loved one the comfort of knowing that their final wishes will be honored upon their passing. Family members can also experience peace of mind with the knowledge that the manner in which assets and possessions will be distributed has already been determined. If you're ready to find a great attorney, we're happy to help with your search. Browse our listings today to find a top-notch estate planning attorney in Peoria.