Find more resources in your city!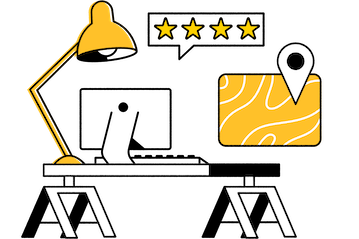 Start Exploring
Should your business be here?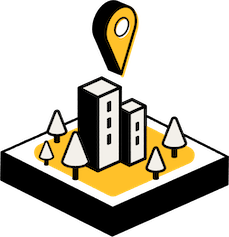 Add your business
How to choose the best estate planning attorney in Orlando
Just because someone has a Juris Doctor degree, this doesn't necessarily mean that they can help you with estate planning services in Orlando. When selecting the right estate planning attorneys for your unique needs, you need to dig a little deeper. It is often difficult to assess the suitability of various lawyers, especially if you don't have a legal background. That being said, Seasons provides you with tons of information, allowing you to review potential candidates and create a shortlist. For example, you might want to prioritize those who have been practicing law for many years. It's also important to work with an attorney who identifies estate planning as one of their main practice areas.
Facts and trends in Orlando estate planning
How many seniors in Orlando are participating in estate planning?
Florida is one of the oldest states in the entire nation, and many seniors move to the Sunshine State from all over the nation in order to retire. There are over 8 million people over the age of 50 in Florida. But how many of these people are actually taking estate planning seriously?
| Number of Returns Filed for Complex Trust | Number of Returns filed for Simple Trust |
| --- | --- |
| 83,935 | 47,314 |
With so many seniors in Florida, you might expect there to be millions of returns for trusts filed each year. But according to IRS statistics,, this just isn't the case. Too few seniors are taking the estate planning process seriously in the Sunshine State, and this could result in significant hardships for their beneficiaries.
Do adult children in Orlando have any worries about their parents' estate?
Establishing a clear estate plan can alleviate many concerns that family members may be harboring about a senior's estate. If a senior fails to address this issue, family members can become anxious and uncertain. Sometimes, rifts can form in the family as children and spouses become bitter and resentful about being left out of a will.
According to a recent poll, a large portion of families have no idea what is going on with their senior loved one's wills. By working with an Orlando estate planning attorney and tackling these issues head-on, the entire family can eliminate this uncertainty and anxiety. This can allow you all to enjoy those precious twilight years together.
What are the benefits of working with an estate planning law firm in Orlando?
An Orlando estate planning attorney can help you and your senior explore a wide range of options for estate planning. Your senior can establish a power of attorney or advanced directives, allowing them to have control over healthcare decisions even when they become incapacitated. They can also choose how to distribute their estate with a will. Seniors with considerable net worths might also want to consider a trust. Although trusts are not mandatory, they can provide seniors with a greater degree of control over how their estate is handled. They can even control this process while they are still alive with a living will.
Estate planning solutions for Orlando seniors
Failing to take estate planning seriously can result in serious consequences for the entire family. And the truth is, you won't experience these consequences until it's too late. Taking a proactive approach is always the best option. With Seasons, you can stop procrastinating and start browsing our listings for a qualified estate planning lawyer in Orlando today.