Find more resources in your city!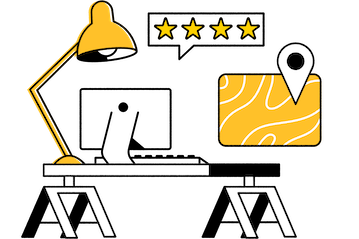 Start Exploring
Should your business be here?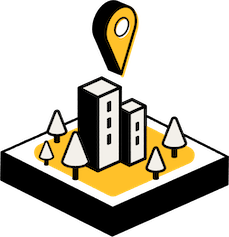 Add your business
How to choose the best estate planning attorney in Oklahoma City
When shopping around for a skilled Oklahoma City estate planning attorney, you'll want to keep a few things in mind, such as your loved one's budgetary requirements. Forbes revealed that fees can vary depending on a few things. A simple will can cost roughly $100 with the rate increasing alongside the complexity of the estate. It's important to find a professional estate planning lawyer who can mesh well with the senior in your life as they will be collaborating for a while.
Once you've chosen a few specialists from our listings, start asking for references and qualifications. Any lawyers who refuse to provide these can be struck from your list. Ask questions about their specific experiences with trust and estate planning to ensure that you find someone who is truly capable of understanding your loved one's specific situation. Find out if the attorney is part of any professional organizations, as well as the law school from which they earned their degree.
Facts and trends in Oklahoma City estate planning
How many seniors in Oklahoma City are participating in estate planning?
Without a will, important decisions about your loved one's estate will be determined by local courts and state laws. By enlisting the services of an estate planning lawyer in Oklahoma City, your elderly loved one can rest easy knowing that their final wishes will be met. An IRS study in 2014 revealed the number of returns filed for simple and complex trusts in Oklahoma:
| Number of Returns Filed for Complex Trust | Number of Returns filed for Simple Trust |
| --- | --- |
| 14,783 | 7,036 |
People over the age of 65 make up 13.2 percent of the state population with roughly 455,000 people. However, only around 21,000 citizens have filed simple and complex trust documents in the state. Seasons is dedicated to helping raise that number to ensure that seniors have a plan in place with which they are happy.
What should caregivers in Oklahoma City know about the prevalence of advanced directives?
An advanced directive is a useful legal document that helps your loved one, as well as your family, during a crisis. If the senior in your life is rendered unable to make medical decisions, it allows medical personnel and family members to make important decisions when necessary. Reuters Health found that in 2017:
Americans with Advanced Directives for End-of-Life Care
Americans with Advanced Directives for End-of-Life Care Over Age 65
Americans with Advanced Directives for End-of-Life Care Currently in a Nursing Home
With an advanced directive in place, there's no need to make haphazard guesses at what they would prefer. However, only 37 percent of Americans have these directives drawn up for them. With an Oklahoma City estate planning attorney, your loved one can get their wishes on a legal and binding document.
What are the benefits of working with an estate planning law firm in Oklahoma City?
A variety of benefits can come with the guidance of an estate planning attorney in Oklahoma City, the biggest being that your loved one will have the power to decide how their belongings and finances are distributed upon their passing. They can even make arrangements to leave gifts and donations to charities that are important to them.
An estate plan can keep the peace as well. When an estate goes to probate, it can prompt arguments and other conflicts. However, with a will and testament in place, your family can focus on what matters most at the moment. Furthermore, your loved one can make changes and add or drop individuals and organizations at any time.
Estate planning solutions for Oklahoma City seniors
As our loved ones age, it becomes clear that each day is precious. By allowing Seasons to help you and the senior in your life find a qualified Oklahoma City estate planning attorney, you can bring peace to your loved ones. Start browsing our comprehensive listings to find a skilled attorney for your loved one today.