Find more resources in your city!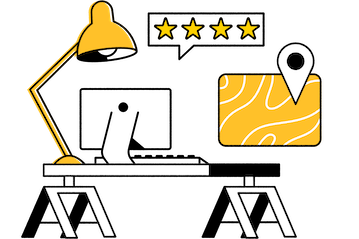 Start Exploring
Should your business be here?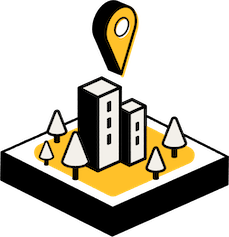 Add your business
How to choose the best estate planning attorney in New York City
Choosing an estate planning lawyer in New York City is an important decision that should not be taken lightly. You need to ensure that any promising candidate has experience handling estates like your loved one's, especially if they have assets such as real estate, stocks, bonds, or other valuable items. Your loved one will also need an estate planning attorney in NYC with a great personality. It's easy to feel down when you're talking about mortality, and a personal rapport can liven up their conversations.
You might want to look at any referrals or recommendations that a prospective attorney can provide, but remember that some lawyers compensate past clients in exchange for a good word. Finally, you should consider the cost of any New York City estate planning attorney before you hire them. Basic wills shouldn't be expensive to prepare, but more valuable estates may require more legwork and therefore carry a higher price tag.
Facts and trends in New York City estate planning
How many seniors in New York City are participating in estate planning?
Nearly anyone will tell you that estate planning is important but will then produce a myriad of reasons why they haven't done it yet. Sadly, this means that many estates have no will governing their distribution to heirs. The following statistics from the IRS reveal how many New Yorkers filed for trust in 2014:
| Number of Returns Filed for Complex Trust | Number of Returns filed for Simple Trust |
| --- | --- |
| 81,840 | 43,368 |
New York's participation rate is substantially higher than the national average, but millions of seniors are still relying on state law and the local court system to distribute their assets. Your loved one would likely make better decisions, so use our resources to find them a qualified New York City estate planning attorney today.
What is the average price of making a will or trust in New York City?
Some seniors shy away from estate planning because they feel that it's too expensive for the value of their estate. In truth, an estate planning attorney in New York City can be more affordable than you might expect. The following statistics from LegalZoom reveal just how affordable it can be:
The minimum cost of drawing up a will ranges from $150 to $600
The average cost of a will is $375
Do-it-yourself templates can cost as little as $10
Estate planning services in NYC are available at multiple price points to accommodate seniors with varying budgets. The peace of mind that your loved one will get from knowing that their final wishes are documented is well-worth any of these numbers even if they don't have that much to bequeath.
What are the benefits of working with an estate planning law firm in New York City?
The most obvious benefit of working with a New York City estate planning attorney is that your loved one will be able to choose who gets what and have it stand up in probate court. If they'd like to make a sizable gift to a favorite charitable cause or leave something to a close friend, a lawyer can help that happen. Likewise, working with a lawyer gives your loved one more control over their legacy and may help them rest easy during their twilight years. Wills can be adjusted as circumstances change as well, so getting something down on paper doesn't mean that your loved one is locked into anything.
Estate planning solutions for New York City seniors
Estate planning can be a difficult conversation, and you might feel as if you have a conflict of interest if you try to discuss it with your loved one yourself. Instead, utilize our free resources to find a lawyer who would be happy to answer any questions that your loved one may have. We promise it's the right decision.