Find more resources in your city!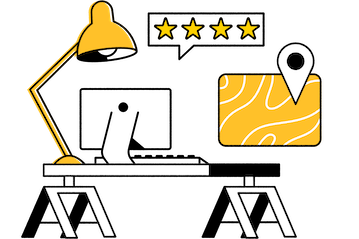 Start Exploring
Should your business be here?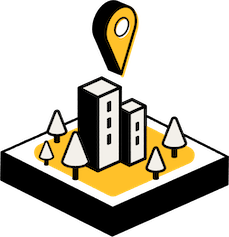 Add your business
How to choose the best estate planning attorney in Nashville
Families approach the estate planning process with varying priorities, so it's important to select estate planning services in Nashville that meet your unique needs. For example, a senior with a considerable net worth might benefit from working with an attorney who specializes in trusts. A trust can be an incredibly effective estate planning tool for wealthy families who want to limit tax burdens and control complex assets. As a general note, it's best to work with an attorney with a solid track record of helping numerous seniors throughout the years. Ideally, you should work with a lawyer who advertises that estate planning is one of their main practice areas. For example, a personal injury attorney may only offer estate planning services as an afterthought, and they may not have the necessary experience to provide you with the help you need. Additionally, you might want to consider the Nashville estate planning attorney's qualifications, such as their degrees and their alma mater.
Facts and trends in Nashville estate planning
How many seniors in Nashville are participating in estate planning?
Many seniors fail to give estate planning the attention it deserves, and this is clear when you examine the IRS statistics from 2014. According to these statistics, only about 20,000 people in Tennessee had filed a return for a complex trust. That number was even lower for people who had filed a return for a simple trust.
| Number of Returns Filed for Complex Trust | Number of Returns filed for Simple Trust |
| --- | --- |
| 20,185 | 7,632 |
While it's true that trusts aren't mandatory for seniors, they can provide a considerable degree of control over how and when the estate is divided and distributed among beneficiaries. A trust can help families avoid tax burdens, and it can also prevent funds from falling into the hands of those who might squander funds in an irresponsible manner.
What are the main reasons that Nashville seniors don't have a will or a living trust?
Many older Americans mistakenly believe that estate planning is something reserved only for the wealthy. The truth is that anyone can establish a will, and this legal document can be drafted for just a few hundred dollars with the help of a Nashville estate planning attorney. Others believe that a will is pointless if they have no funds to leave behind, which is also untrue.
Popular Responses for Not Having a Will or Living Trust
I haven't gotten around to it
I don't have enough assets to leave anyone
It is too expensive to set up
I don't know how to get a will or living trust
According to Caring.com, the main reason seniors fail to write wills is actually quite simple: They procrastinate. In many cases, this is actually the result of a subconscious aversion that many seniors have when it comes to discussing their own mortality. Putting it off repeatedly means they don't have to confront this difficult topic.
What are the benefits of working with an estate planning law firm in Nashville?
Working with a Nashville estate planning attorney is about more than just protecting your financial security. Even if your senior has nothing to leave behind, they can still work with an attorney to make important healthcare decisions. By establishing a power of attorney or creating advanced directives, your senior can control what decisions will be made should they become incapacitated. This allows your senior to approach their twilight years with a measure of dignity and independence.
Of course, estate planning can also be incredibly beneficial from a financial standpoint, especially if your senior has a high net worth. The tax burden of inheriting funds can be far greater than many family members expect. Many families work with qualified attorneys to use effective and perfectly legitimate strategies to avoid these tax burdens.
Estate planning solutions for Nashville seniors
At the end of the day, there's no reason to avoid speaking about estate planning with your senior any longer. If you approach this topic in the right manner, your senior will appreciate the opportunity to control what happens after their passing. Finding the right estate planning lawyer in Nashville for your unique needs is easy with Seasons.