Find more resources in your city!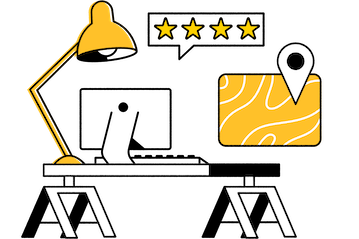 Start Exploring
Should your business be here?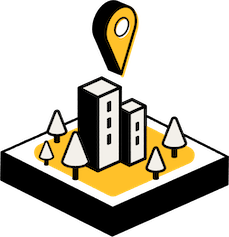 Add your business
How many seniors in Lansing and the state as a whole are participating in estate planning?
There are plenty of older adults in Michigan who have filed trusts, as shown below. However, it can be difficult to figure out exactly what kind of legal documents your senior needs if they've never worked with a Jackson or Lansing estate planning attorney before. This could lead to them delaying filing a trust for longer than they should.
When you hire an estate planning lawyer in Lansing, you don't just get help drafting the documents that you ask for. Your attorney can also help you explore the different legal options available for your senior and provide advice that helps you choose the correct solutions for their goals and wishes. It's another example of how beneficial these services can truly be.
Does Lansing senior citizens' income affect the likelihood of having a will?
There are plenty of factors that impact the likelihood of someone having a will. One of these is income, as you'll see below. But there's no minimum amount of wealth that someone needs to create a will. Your senior may still have special items that they want to ensure get distributed to the correct people, and a will can be great for this as well
No matter how much money your senior has, working with a Lansing estate planning attorney can be beneficial to them. Their lawyer can ensure that their medical wishes are followed no matter what happens by creating and filing the right legal documentation. They can also work with your family to ensure that your older loved one's end-of-life wishes are followed, regardless of what they might be.
How to choose the best estate planning attorney in Lansing
Finding the right attorney for your older loved one will take a bit of research. You can begin that process online by looking at law firm websites and attorney profiles to get a broad sense of your options. After that, you can use criteria like education, years of experience, and customer reviews to narrow down your list of candidates until you arrive at several finalists.
At this point, you can bring your senior along to interview the remaining estate planning services in Lansing in person. This will give you both the final pieces of intangible information you need to make a final hiring decision based on personality, fit, and other factors. We've also put together our comprehensive guide to choosing an estate planning attorney for further assistance with this process.
Estate planning solutions for Lansing seniors
Your senior deserves to know that their wishes will be followed when they're gone. You need the right legal documentation to provide that for them. So why not work with an estate planning attorney in the Lansing area? Doing so can bring more peace of mind to the entire family. Seasons has compiled the free resources on this page to help you learn more about the best local providers. We hope they'll help you make a more informed hiring decision.