Find more resources in your city!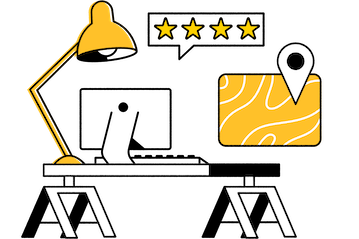 Start Exploring
Should your business be here?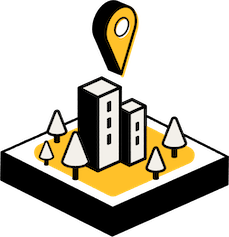 Add your business
How to choose the best estate planning attorney in Indianapolis
When choosing a qualified Indianapolis estate planning attorney, there are some things you'll want to keep in mind to make the best selection for your loved one. While they may already have an attorney on retainer, a lawyer who specializes in estate planning can be a great help in assisting your loved one.
Avoid lawyers who aren't eager to offer up references for their abilities. Don't hesitate to ask questions about where they obtained their law degree or whether they focus solely on estate planning. In addition, ask potential attorneys about their previous experience in drafting trusts and planning wills, as this will demonstrate their ability to meet your loved one's needs.
You'll want to choose an estate planning lawyer in Indianapolis who can develop a great rapport with the senior in your life. They will be working together on a long-term basis, which means it's vital that your loved one feels comfortable engaging with them.
Facts and trends in Indianapolis estate planning
How many seniors in Indianapolis are participating in estate planning?
Planning for the future can bring a lot of comfort to your family, as well as ensure that these important decisions are made by those it affects, rather than by state law and local judges. An IRS study found the number of people who have filed for trusts, both complex and simple, in Indiana:
| Number of Returns Filed for Complex Trust | Number of Returns filed for Simple Trust |
| --- | --- |
| 17,100 | 9,519 |
As of 2015, Indiana was home to close to 1 million seniors. However, according to the IRS, a slim number of people have filed for complex and simple trusts. Seasons strives to help people find a skilled Indianapolis estate planning lawyer who can assist them as they tackle this challenging task.
What is the average price of making a will or trust in Indianapolis?
The cost of making a will or trust can vary from place to place, as well as from attorney to attorney. According to LegalZoom, there are several different paths that one can choose from that can have an effect on the rate your loved one will pay to have a will drawn up.
The minimum cost of drawing up a will ranges from $150 to $600
The average cost of a will is $375
Do-it-yourself templates can cost as little as $10
Opting to do it yourself, while affordable, can be a challenge, particularly for those who aren't knowledgeable about the legal side of wills and estate planning. Working with a professional can ensure that all the i's are dotted and all the t's are crossed. But be sure to find an Indianapolis estate planning attorney who offers prices that fit into your loved one's budget.
What are the benefits of working with an estate planning law firm in Indianapolis?
An estate planning law firm allows the senior in your life to work with a reputable lawyer who understands estate planning inside and out. The primary benefit is that your loved one will be able to dictate how their estate is divvied up between family, charitable organizations, and more. A last will and testament can prevent familial disagreements from arising as everyone knows how to meet your senior's final wishes. Furthermore, a will can speed up the probate process, allowing your family to receive their bequest more readily and with minimal fuss. Your aging friend or relative will be able to make adjustments to their will whenever they desire.
Estate planning solutions for Indianapolis seniors
When it comes time to find a skilled Indianapolis estate planning attorney, you can trust the information at Seasons. We understand the importance of preparing for the future. Our comprehensive listings and reviews allow you to check out your options without spending a penny. Get started in your search right away.