Find more resources in your city!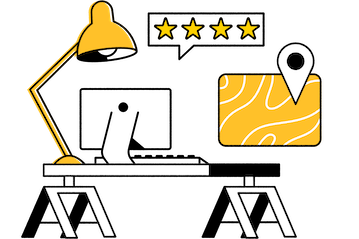 Start Exploring
Should your business be here?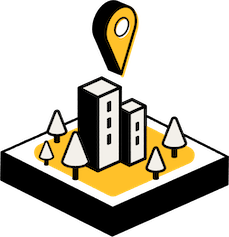 Add your business
How to choose the best estate planning attorney in Hartford
Not all estate planning services in Hartford are created equal. In order to pick the best option for your unique needs, you'll need to carefully assess a Hartford estate planning attorney before becoming their client. Seasons lets you narrow down your options. You can create a shortlist by selecting attorneys that specialize in certain areas. For example, you might have a senior with considerable assets. Perhaps they have millions of dollars tied up in stocks and real estate. Or maybe they own a successful business. In order to handle these complex, high-net-worth assets, you might want to connect with an attorney that specializes in trusts.
Of course, it's always a good idea to meet attorneys face-to-face before you make your final decision. Many estate planning lawyers offer free consultations. This allows you to get a sense of their experience, qualifications, and general philosophy towards the estate planning process. Remember, you will need to establish a solid working relationship with this individual for the foreseeable future.
Facts and trends in Hartford estate planning
How many seniors in Hartford are participating in estate planning?
While Connecticut is a state with a relatively low population, it contains a relatively large percentage of seniors compared to many other states. According to recent data, it is the sixth-oldest state in the country with about 16% of the population over the age of 65. Despite this, many seniors in Connecticut do not take estate planning seriously enough.
| Number of Returns Filed for Complex Trust | Number of Returns filed for Simple Trust |
| --- | --- |
| 25,390 | 10,028 |
According to recent IRS statistics, just over 10,000 seniors have filed returns for simple trusts in the state. This simply isn't good enough, and it means that too many seniors are passing away without going through the necessary legal steps to ensure the financial security of their surviving family members.
What are the main reasons that Hartford seniors don't have a will or a living trust?
If you're trying to convince your senior loved one to work with a Hartford estate planning attorney and take these end-of-life decisions seriously, you might receive a number of answers in response. According to a recent survey, the most common excuse is rather straightforward: Most seniors simply procrastinate until it's too late.
Popular Responses for Not Having a Will or Living Trust
I haven't gotten around to it
I don't have enough assets to leave anyone
It is too expensive to set up
I don't know how to get a will or living trust
Seniors might also fail to handle these legal matters because of socio-economic factors. For example, many seniors are under the misconception that estate planning is only for wealthy individuals. They may believe that establishing a will is pointless if they have nothing to leave behind, and they may be wary of legal fees.
What are the benefits of working with an estate planning law firm in Hartford?
It's important to understand that working with a Hartford estate planning attorney can be affordable and relatively straightforward. A simple will can provide your family with peace of mind, and legal fees are relatively low when you work with an attorney to draft a will. Remember, wills can help with more than just financial matters. This legal document can outline how medical procedures should be handled if your senior loved one becomes incapacitated.
If your senior has a considerable fortune, an estate planning attorney can save from an enormous tax bill when they pass away. These legal professionals can use a number of perfectly legitimate strategies to avoid unnecessarily harsh tax penalties for beneficiaries.
Estate planning solutions for Hartford seniors
If you're ready to stop procrastinating and give this important legal matter the attention it deserves, finding a qualified estate planning lawyer in Hartford couldn't be easier with Seasons. Start browsing your options today and find a legal professional who can give your family peace of mind. With this out of the way, all that remains is to enjoy those precious twilight years alongside your senior loved one.