Find more resources in your city!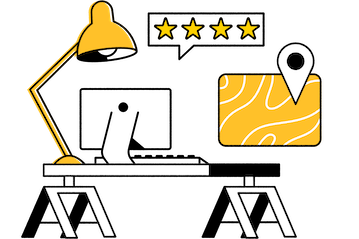 Start Exploring
Should your business be here?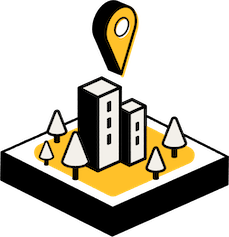 Add your business
How to choose the best estate planning attorney in Hampton Roads
Finding a great estate planning lawyer in Newport News is as simple as making a checklist of your loved one's needs and scratching them off one by one. You'll want to start with the expertise that will be necessary to handle your loved one's estate. Basic wills are relatively simple to prepare, but you can expect to need a more experienced lawyer and pay a lot more money if your loved one has a complicated estate. Cost is an important consideration as well, as your loved one needs to have the financial resources to amend their wishes to accommodate changing circumstances.
If a prospective Hampton Roads estate planning attorney cannot provide referrals or recommendations, they're probably not the right choice. If an estate planning lawyer in Portsmouth resorts to buying positive testimonials, they're probably not the right choice either. Finally, arrange a meeting between your loved one and their potential estate planning lawyer in Norfolk to ensure that they have good chemistry.
Facts and trends in Hampton Roads estate planning
How many seniors in Hampton Roads are participating in estate planning?
Most seniors will tell you that estate planning is important but then share a laundry list of reasons why they haven't personally gotten around to it yet. The result is that estate planning has a lower participation rate than it should. The following 2014 statistics from the IRS bear this out:
| Number of Returns Filed for Complex Trust | Number of Returns filed for Simple Trust |
| --- | --- |
| 27,269 | 12,384 |
Your loved one's estate will be at the mercy of the local courts if they don't file some kind of trust, meaning that probate court takes longer and assets don't always go where they should. A Hampton Roads estate planning attorney can ensure that this does not happen to your loved one's assets.
What do seniors in Hampton Roads name as the most important benefits of having one's affairs in order?
Estate planning isn't just about your loved one's heirs. Estate planning services in Hampton Roads offer a lot of benefits to seniors even if they won't live to see the actual plan come to fruition. The following table includes statistics gathered in an Age Wave/Merrill survey to determine which of those benefits are the most important to seniors:
The number-one answer is selfless, but the rest allow your loved one to have an element of control over the uncontrollable. This can provide a lot of peace of mind as a senior approaches the final chapter of their lives, so why not find them an estate planning lawyer in Norfolk today?
What are the benefits of working with an estate planning law firm in Hampton Roads?
An estate planning lawyer in Hampton Roads can help your loved one pick who should inherit what, whether that means family members or a charitable organization or cause that your loved one truly believes in. A clear will also reduces the chances of probate court turning into a bitter dispute over finances. An estate planning attorney in Newport News can help your loved one adjust their will as circumstances change as well. Perhaps most importantly, many seniors get peace of mind from knowing that their final wishes are documented by a Hampton Roads estate planning attorney.
Estate planning solutions for Hampton Roads seniors
Crafting a will is emotionally draining, and it's understandable if you don't want to help your loved one do so yourself. Instead, use Seasons to find a great estate planning lawyer in Portsmouth today who can help your loved one with any questions that they may have. They will thank you for it.