Find more resources in your city!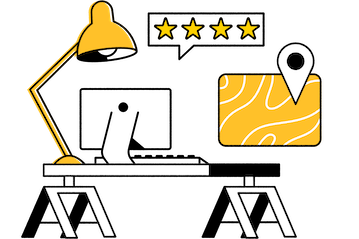 Start Exploring
Should your business be here?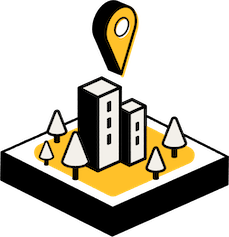 Add your business
How many seniors in Fresno and the state as a whole are participating in estate planning?
As you'll see below, there are plenty of Californians who have trusts. But there are also lots of older adults in the states who put off creating one because they don't think they need it yet. That's a dangerous mindset as it can lead to a situation in which your loved one isn't prepared when they need to be. It's why hiring a Fresno estate planning attorney sooner rather than later is typically a good idea.
Hiring a Fresno estate planning attorney is the best way to ensure that your loved one's wishes are followed when they're no longer able to describe those wishes themselves. And estate planning services in Fresno or Visalia may be more affordable than you think – and there are many options to choose from to get the right fit for your budget.
What do seniors in Fresno name as the most important benefits of having one's affairs in order?
Whether your loved one wants to makes sure their wealth is distributed fairly or they want to have control over their life and legacy, drafting an ironclad will is the best way to make sure their wishes are followed. It's another reason why estate planning services in Visalia or Fresno can be so valuable.
How to choose the best estate planning attorney in Fresno
Finding the right estate planning lawyer in Fresno will take a bit of research. You can begin the process by creating a checklist of everything that you would like to find in your ideal attorney. This could include factors like:
Affordability
Years of experience
Area of expertise
Communication skills
You'll also want to spend some time talking to your senior to see what matters to them in an estate planning attorney. This is going to be their will, after all, so they should always have a say in who's going to create it. Once you've put together a checklist with all of these factors, it becomes much easier to compare local providers and see which ones will offer you the best blends of benefits.
If you'd like to learn more, check out our comprehensive guide to choosing an estate planning attorney for more details that you can use to enhance your decision-making process.
Estate planning solutions for Fresno seniors
Estate services offer peace of mind. Your loved one will be able to get back to enjoying their golden years with the knowledge that their wishes will be followed when they're gone. And your family won't have to worry about any disputes that could've otherwise impacted relationships.
So why wait? Now is the perfect time to begin doing your research so that you can get your loved one set up with an ideal will. You can use the resources on Seasons to discover Fresno-area attorneys for seniors and begin comparing them to one another.