Find more resources in your city!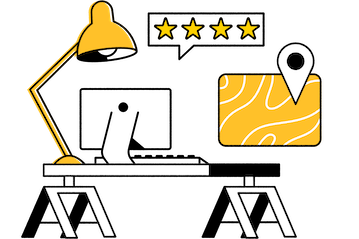 Start Exploring
Should your business be here?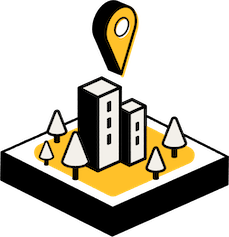 Add your business
How to choose the best estate planning attorney in Detroit
There are many estate planning services in Detroit to choose from, so it's important to narrow down your options carefully. When choosing a Detroit estate planning attorney, you should keep a few priorities in mind. Firstly, consider their qualifications. Secondly, ask yourself whether they have the necessary experience to provide your senior with effective guidance. In addition, you should assess their practice areas. Is the law firm primarily engaged with estate planning clients? Ideally, you should team up with an attorney who specializes in estate planning. A lawyer who seems to offer these services as an afterthought while focusing mainly on other practice areas may not be the best choice.
In-person consultations allow you to narrow down your options even further once you have a few options in mind. During these consultations, you can get a better sense of the Detroit estate planning attorney's personality. Remember, you will be working with this individual for months or even years.
Facts and trends in Detroit estate planning
How many seniors in Detroit are participating in estate planning?
Very few seniors in Detroit take estate planning seriously. According to recent IRS statistics, just over 37,000 individuals have filed returns for complex trusts. Roughly half that number have filed returns for simple trusts. When you realize that there are millions of seniors living in Detroit, it becomes clear that many are passing away without going through the necessary estate planning process.
| Number of Returns Filed for Complex Trust | Number of Returns filed for Simple Trust |
| --- | --- |
| 37,628 | 19,744 |
This lack of engagement in the estate planning process may be due to a number of factors. Many seniors believe that estate planning is something reserved only for the wealthy, but this simply isn't the case. Everyone can write a will and make an effective plan, whether they are rich or poor.
Does Detroit senior citizens' income affect the likelihood of having a will?
The truth is that those with lower incomes are less likely to establish a will. According to a recent poll, less than a third of individuals with incomes lower than $30,000 have wills. This means that the vast majority of low-income and working-class individuals will pass away without taking care of the estate planning process.
Even if your senior has very few assets to leave behind, a will can still be enormously beneficial for the entire family. Certain items may not be worth a lot of money, but they may have sentimental value to certain family members. Writing a will ensures that these items will be left for those who value them most.
What are the benefits of working with an estate planning law firm in Detroit?
Working with a Detroit estate planning attorney provides a wide range of benefits. Establishing a will or a trust allows the entire family to continue spending time with a senior loved one without any uncertainty or anxiety about the future. With these legal matters taken care of, you can focus on what's most important: enjoying those precious years with your loved one.
When it isn't clear how a senior's estate might be handled after their passing, rifts can form within the family. Some family members might start to believe that they have been left out of the will, and this can lead to negative feelings like jealousy. When you leave end-of-life decisions unspoken and unclarified, you can create unnecessary stress for the entire family.
Estate planning solutions for Detroit seniors
Although tackling this taboo subject can be difficult, estate planning is something that every family has a responsibility to address. Seasons makes it easy to give these legal matters the attention they deserve, and you can use this free online resource to connect with an estate planning lawyer in Detroit today.