Find more resources in your city!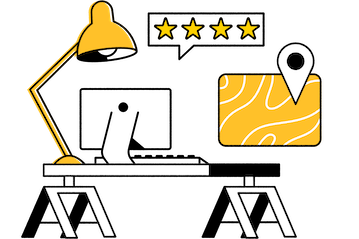 Start Exploring
Should your business be here?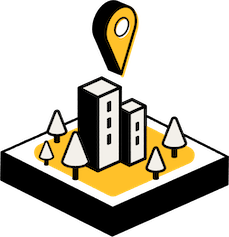 Add your business
How to choose the best estate planning attorney in Columbus
The first step to finding the best Columbus estate planning attorney is to browse through our free listings. Even if your loved one already has a family attorney, they may still benefit from working with someone who specializes in the field. After you've narrowed down your choices, reach out and ask each one about their experience with estate planning and trusts to be sure they are a good fit. You can also eliminate anyone who isn't quickly able to offer references specific to the services you're looking for.
The price of working with estate planning services in OH varies so ask each prospect about fees to make sure they are within your budgetary expectations. Finally, during the interviews with those candidates that are a good fit look for people who get along well with you and your loved one. This is likely to be an ongoing relationship and a good rapport can be invaluable, especially for sensitive topics.
Facts and trends in Columbus estate planning
How many seniors in Columbus are participating in estate planning?
Important decisions about the distribution of the estate could be left to the courts if your loved one doesn't have a last will and testament. It's unlikely that your loved one wants that to happen and working with a Columbus estate planning attorney can ensure that it doesn't. A recent IRS study, however, shows that many seniors haven't:
| Number of Returns Filed for Complex Trust | Number of Returns filed for Simple Trust |
| --- | --- |
| 63,454 | 30,313 |
According to the Census Bureau, Ohio has more than 2 million residents who are over the age of 65, yet only a small fraction of those individuals have filed for a trust. Seasons can help you find someone who can work with your loved one to help them create a plan for their estate before it's too late.
What is the average price of making a will or trust in Columbus?
Creating a will yourself can be very inexpensive if it is done by you or your loved one without any professional help. In fact, prices of will templates begin as low as $10. Below are some national statistics to help you get a better idea of the potential cost.
The minimum cost of drawing up a will ranges from $150 to $600
The average cost of a will is $375
Do-it-yourself templates can cost as little as $10
While it can be tempting to try to put together something without the help of a Columbus estate planning attorney, doing so could result in costly mistakes for the beneficiaries. It could also result in the distribution being contested or people or organizations not receiving what your loved one wished for them to receive.
What are the benefits of working with an estate planning law firm in Columbus?
Estate planning services in Columbus can help limit mistakes and help your loved one ensure that their estate is distributed exactly the way they had hoped. Whether this is to friends and family members or beloved charities, many people find great comfort in knowing their money and belongings will continue to support the people and causes they loved long after they're gone.
Working with a firm also means changes to the estate planning documents are much easier to initiate and may only require a phone call and signatures if someone needs to be added or subtracted from the list of beneficiaries.
Estate planning solutions for Columbus seniors
While the thought of losing those closest to us is devastating, it's important to remember that all we truly have is the present moment. The future is not guaranteed and putting off difficult conversations doesn't serve anyone. Let Seasons help you find an estate planning lawyer in Columbus who can make these conversations easier and more productive.