Find more resources in your city!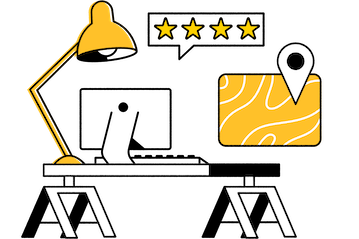 Start Exploring
Should your business be here?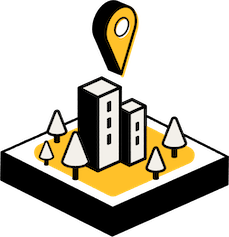 Add your business
How to choose the best estate planning attorney in Baltimore
The best way to start searching for an estate planning attorney in Baltimore is to use our free listings. Estate planning can be complex, so your loved one may need to work with an expert even if they already have an attorney for other matters. Once you've narrowed your list a little, ask your top candidates to provide references. Any who cannot or will not do so should immediately be removed from your list, as should any who resort to paying people for a kind word.
Next, you should ask about the price. A basic will shouldn't cost that much to prepare, though the price increases substantially if your loved one has a complex estate. Then, we recommend verifying that your top candidates are knowledgeable in the particular aspects of estate planning that your loved one needs. Finally, arrange a meeting between your loved one and their potential Baltimore estate planning attorney to ensure that they have a strong rapport.
Facts and trends in Baltimore estate planning
How many seniors in Baltimore are participating in estate planning?
Without a will, your loved one's assets will be distributed according to Maryland state law as interpreted by local courts. That's probably not what your loved one wants. Unfortunately, many seniors don't think about estate planning until it is too late. The table below uses IRS statistics from 2014 to determine how many Maryland seniors had some kind of trust:
| Number of Returns Filed for Complex Trust | Number of Returns filed for Simple Trust |
| --- | --- |
| 26,797 | 12,098 |
These numbers clearly indicate that not enough seniors are participating in estate planning. If you think that your loved one might be among them, find them an estate planning lawyer in Baltimore today to nudge them in the right direction. We can help you with all of the research that goes into picking a lawyer.
Does Baltimore senior citizens' income affect the likelihood of having a will?
Alternatively, your loved one might think that they don't need estate planning services in Baltimore because they don't have enough money to justify the effort or expense of writing a will. The results of a 2016 Gallup poll revealed that people in higher income brackets are more likely to have wills:
Estate planning is important for people of all income levels. Families have squabbled over relatively small sums in the past, and your loved one does not want to do that to your family. Likewise, a will allows your loved one to make a charitable donation to a cause they believe in as their final act.
What are the benefits of working with an estate planning law firm in Baltimore?
There are many good reasons for your loved one to work with an experienced Baltimore estate planning attorney. First and foremost, it ensures that your loved one gets to decide who gets what upon their death. If they want to give a gift to their alma mater or support a charity one last time, a will is the best way to do it. Estates with wills generally spend less time in probate court as well, allowing beneficiaries to receive their inheritance more quickly.
It's worth noting that wills aren't set in stone. If your loved one wants to make any changes, their attorney can always help them do so.
Estate planning solutions for Baltimore seniors
We all hope to see tomorrow, but it's never a sure thing, especially as we age. An estate planning attorney can provide your entire family with peace of mind knowing that your loved one's wishes will be carried out when they pass on. We can help you find a great attorney today.