Find more resources in your city!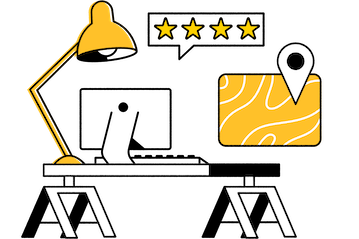 Start Exploring
Should your business be here?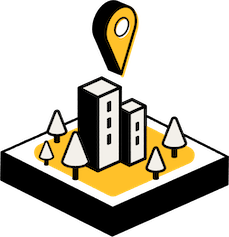 Add your business
How many seniors in Augusta and the state as a whole are participating in estate planning?
Estate planning is important for older adults everywhere. But there's a split between seniors in Georgia who file complex trusts and those who file simple ones, as shown below. If your senior isn't sure which kind of trust is the best fit for their needs and goals, then hiring an estate planning lawyer in Augusta is a good way to figure that out.
The sooner that your family completes your senior's end-of-life legal documents, the sooner you can all get back to enjoying your time together without having to worry. This is the true benefit offered by estate planning services in Augusta. They provide a level of peace that can be tough to find if you don't have these documents in place.
Does Augusta senior citizens' income affect the likelihood of having a will?
Income is a significant factor in determining whether someone has a will or not, as shown below. However, there's no minimum amount of wealth necessary to create a will. Even if your senior doesn't have a lot of wealth, they may still have special objects that they might want to go to certain people in the family.
Don't let your senior's portfolio value determine whether they'll have a will or not. Every older adult's wishes should be followed when they're gone, and drawing up a will with an Aiken, SC, or Augusta estate planning attorney is one way to make sure that this happens for your older loved one.
How to choose the best estate planning attorney in Augusta
Finding the right Augusta estate planning attorney for your senior is a key part of ensuring that they have a good experience throughout this process. You can begin the search online by checking out websites and reviews from previous clients. These should help you curate a list of finalists, who you can then interview in person with your senior.
In-person interviews help you evaluate intangible factors like personality and communication style. They can help you ensure that you find the right fit for your senior. If you'd like more in-depth guidance for this process, you can also take a look at our comprehensive guide to choosing an estate planning attorney. It covers everything that you need to know to make a more informed decision for your aging loved one.
Estate planning solutions for Augusta seniors
It's never easy to think about what will happen when your senior is gone. But the sooner you create the legal documents you need for the end of your senior's life, the sooner you can get back to enjoying the time you spend together without having to worry. An estate planning attorney will ensure that your older loved one's wishes are followed perfectly no matter what happens to them in the future.
So why not take the first step toward that goal today? The easiest way to do so is by taking a closer look at the free resources on Seasons today.