Find more resources in your city!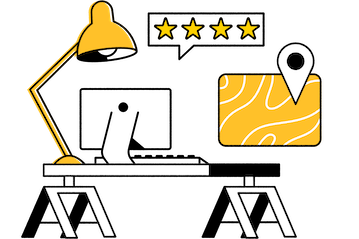 Start Exploring
Should your business be here?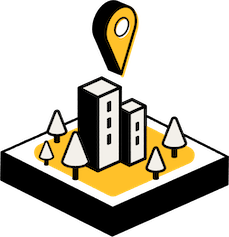 Add your business
How to choose the best estate planning attorney in Atlanta
Every senior is different, and each one approaches the estate planning process with slightly different priorities. If you want to choose the best estate planning services in Atlanta, you need to consider these unique priorities. For example, if your senior loved one has a considerable net worth with various assets, a living trust may be the best option. As such, you might want to work with an attorney who specializes in helping clients set up living trusts.
As a general note, it's important to work with an Atlanta estate planning attorney who actually has experience with estate planning. An attorney who focuses primarily on another practice area, such as traffic tickets, may not be the best fit. Once you've narrowed down your options, you can schedule consultations with your top picks. These consultations are often free, and they can provide you with a better understanding of an attorney's qualifications, experience, priorities, and rates.
Facts and trends in Atlanta estate planning
How many seniors in Atlanta are participating in estate planning?
Too many seniors delay the estate planning process until it's too late. This is made clear by recent statistics published by the IRS, which show that less than 10,000 seniors have filed returns for simple trusts. To put that in perspective, there are well over a million seniors living in Georgia.
| Number of Returns Filed for Complex Trust | Number of Returns filed for Simple Trust |
| --- | --- |
| 23,469 | 9,713 |
Unfortunately, a senior's family can experience significant financial issues if their loved one passes away without establishing a will. Due to the intestate process, family members do not have any control over how the estate is divided in this scenario. They may also experience significant tax issues as property is divided in a rather haphazard way by the government.
What should caregivers in Atlanta know about the prevalence of advanced directives?
Aside from financial matters, an Atlanta estate planning attorney can help seniors with important healthcare decisions. An estate planning attorney can help your loved one establish a power of attorney who will make important healthcare decisions on their behalf if they become incapacitated. Advanced directives can also be clearly established.
Americans with Advanced Directives for End-of-Life Care
Americans with Advanced Directives for End-of-Life Care Over Age 65
Americans with Advanced Directives for End-of-Life Care Currently in a Nursing Home
Unfortunately, recent statistics show that a relatively small percentage of Americans have established advanced directives for end-of-life care. Advanced directives aren't just for seniors, and virtually anyone can benefit from this relatively easy step. That being said, seniors and nursing home residents are significantly more likely to have established advanced directives.
What are the benefits of working with an estate planning law firm in Atlanta?
Working with an Atlanta estate planning attorney isn't just about money. It's about giving your senior loved one control over what happens after their passing. It's about taking responsibility for the well-being of the entire family. Seniors can approach these decisions with a sense of dignity, dealing with their estate plan and eliminating a potential source of uncertainty as they carry on with their lives. In addition, a clear estate plan can reduce friction within the family. When beneficiaries understand how the estate will be handled, they generally feel less anxious about the future.
Estate planning solutions for Atlanta seniors
If you're wondering about your options for estate planning in Atlanta, there are plenty of qualified legal professionals waiting to assist you. Connecting with an estate planning lawyer is easy with Seasons, a free online resource that always puts seniors first. Check out our listing today, and check one more item off your list.