Find more resources in your city!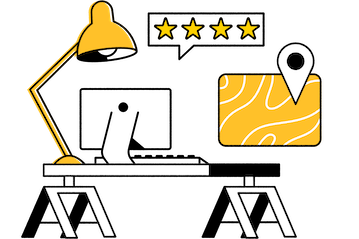 Start Exploring
Should your business be here?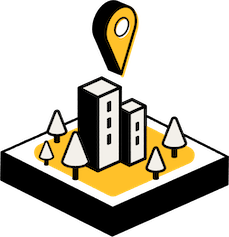 Add your business
How to choose the best estate planning attorney in Albuquerque
Finding estate planning services in Albuquerque gives your loved one access to an expert in this vital area. While your loved one might already have a lawyer, an Albuquerque estate planning attorney has special knowledge and experience that can make this process smoother and more efficient. After you have narrowed your search to a handful of preferred candidates, make sure to ask for references from previous clients. Any attorney who is hesitant to provide references should be removed from consideration. It is essential that you and your loved one feel that you can trust the person because of the sensitive, personal matters they need to handle. Additionally, this relationship could last for a while, and having a good rapport with a lawyer can make a difference for your loved one.
Cost is also an important factor. Drawing up simple documents will have a different price than more complicated estates, and you want to make sure that whoever you find is affordable for your loved one.
Facts and trends in Albuquerque estate planning
How many seniors in Albuquerque are participating in estate planning?
Many seniors work with an expert to plan their estate. If your loved one is considering a trust, there are two main categories, which are a Complex Trust or a Simple Trust. The data table below includes information from 2014 on the number of both types of trust in New Mexico.
| Number of Returns Filed for Complex Trust | Number of Returns filed for Simple Trust |
| --- | --- |
| 5,747 | 2,507 |
Finding an estate planning lawyer in Albuquerque-Santa Fe can make dealing with your loved one's estate far easier. Without a will, your loved one's estate will be handled by the courts, which takes a lot of time and effort. Without a will, it is more likely that the estate could be contested, thus involving the family in greater stress and conflict.
What is the average price of making a will or trust in Albuquerque?
There are a number of elements that can affect the price of getting a will for your loved one. These factors can include your location and the complexity of the will. A particular Albuquerque-Santa Fe estate planning attorney might have a different price compared to other lawyers, but as seen below, the cost can be as little as $10.
The minimum cost of drawing up a will ranges from $150 to $600
The average cost of a will is $375
Do-it-yourself templates can cost as little as $10
Paying for estate planning services in Santa Fe is about more than simply having someone else fill out the paperwork. An estate specialist can help your loved one make difficult decisions and ensure that their will reflects their wishes exactly. You can feel confident that the documentation is clear and effective in communicating your loved one's desires.
What are the benefits of working with an estate planning law firm in Albuquerque?
As your loved one ages, working with an Albuquerque estate planning attorney is a chance for them to have agency in how their estate is handled. They have the chance to talk through important matters, and their attorney can help them avoid any pitfalls or areas of confusion. This can help to reduce disagreements or conflicts from loved ones after their passing. Additionally, a clear will allows their loved ones to expedite probate. This means that their family can receive their bequests in a timely manner. If your loved one has specific requests or wishes, their lawyer can ensure that their desires are followed to the letter.
Estate planning solutions for Albuquerque seniors
Finding an estate planning lawyer in Albuquerque can be easy with the help of Seasons. Our unbiased listings can help you pick an Albuquerque estate planning attorney who is suited to your loved one's needs. To help your loved one and family prepare for this next stage, you can check out our reviews and start the process today.