Find more resources in your city!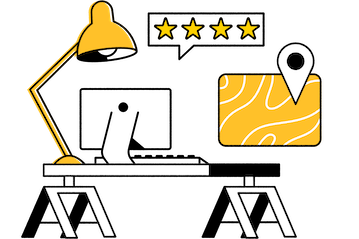 Start Exploring
Should your business be here?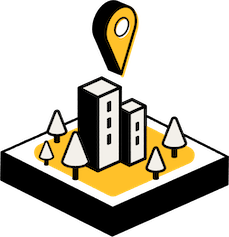 Add your business
How much does senior nutrition in the Tri-Cities cost?
The specific rate that an older adult can expect to pay for routine meal deliveries will depend on a few different things. For one thing, companies will consider your aging loved one's preparation needs. Do they need something ready to eat or are they comfortable doing the prep and cooking work? Let's consider the specifics of some of the top companies as recorded in September 2021:
| Service | Average Entree Cost | Senior-Specific | Special Diets | Preparation | Delivery |
| --- | --- | --- | --- | --- | --- |
| Meals On Wheels | Sliding scale | Yes | Yes | Ready to eat | Delivered by volunteers on weekdays |
| Fresh N Lean | $10.36 | No | Yes | Ready to heat | Delivered by GLS or FedEx Air |
| Hellofresh | Starting at $7.50 | No | Yes | Ready to cook | Delivered via FedEx/UPS |
| Meal Pro | $8.99-$13.99 | Yes | Yes | Ready to heat | Shipped via FedEx |
Be sure to keep your senior loved one's budget in mind as you consider the prospective companies in their area. Consult their insurance provider as well. Their policy may allow their insurance to cover some or all of meal delivery services. There are other options as well, such as Medicare and state and federal senior nutrition programs.
To what degree are seniors in the Tri-Cities and beyond affected by food insecurity?
Though food insecurity can affect anyone, studies have found that seniors are facing many food issues that can negatively impact them. The data indicates that older adults can benefit from improved access to healthy and nutritious food options. Seniors might struggle to acquire food for many reasons, such as living in a food desert or on limited income.
8,600,000

seniors have some food security issues
4,900,000

seniors are considered food insecure
1,800,000

seniors are considered very food insecure
By signing up for a regular meal delivery service in Kingsport, Bristol, or Johnson City, you and your family can breathe easy knowing that your aging loved one will be provided with meals that are designed to best appeal to their unique dietary needs. The delivery person can offer companionship while allowing your family to feel confident that the senior in your life is safe and secure.
How to choose the best senior meal delivery service in the Tri-Cities
There are many senior meal delivery service options in the Tri-Cities, which can make it seem overwhelming as you begin your search. From the start, you'll need to have an understanding of your aging loved one's unique situation. If they have any unique dietary restrictions or requirements, you'll need to verify that the meal delivery service you choose can accommodate them. Likewise, they must provide the kind of meals that the senior in your life is willing to eat.
Senior nutrition can be challenging for many people. Most dietary advice is designed around the requirements of the average middle-aged American, which leaves older adults without the information they need to make healthy decisions about their diet. For more information that can help you towards your decision, consult our comprehensive guide to senior meal delivery in Bristol, Kingsport, and Johnson City. The more details you can hammer out in advance, the more confident you can feel in your decision.
Find senior meal services in the Tri-Cities
Aging in place provides seniors with a wide range of benefits that can enhance their quality of life during their golden years. For example, aging in place has been linked to a reduction in memory decline in older adults, as they can remain in familiar surroundings with access to their loved ones and favorite activities. Don't hesitate to begin your search with our handy and reliable Tri-Cities senior meal service reviews.