Find more resources in your city!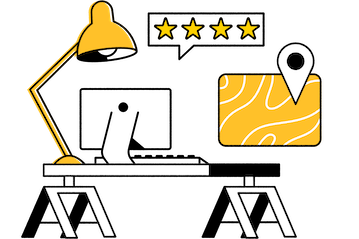 Start Exploring
Should your business be here?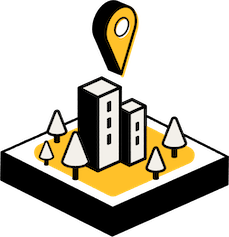 Add your business
How much does senior nutrition in Richmond cost?
As you think about hiring a company that offers senior meal delivery in Richmond, pricing will likely be at the front of your mind. There are many factors that can impact the cost of meal delivery, as you'll see below. The decisions you make about delivery schedules, meal options, and more can influence the price you pay.
| Service | Average Entree Cost | Senior-Specific | Special Diets | Preparation | Delivery |
| --- | --- | --- | --- | --- | --- |
| Meals On Wheels | Sliding scale | Yes | Yes | Ready to eat | Delivered by volunteers on weekdays |
| Meal Pro | $8.99-$13.99 | Yes | Yes | Ready to heat | Shipped via FedEx |
| Silver Cuisine | $8.99 and up | Yes | Yes | Ready to heat | Delivered via FedEx |
| HelloFresh | Starting at $7.50 | No | Yes | Ready to cook | Delivered via FedEx/UPS |
One thing to note is that most companies have more than one meal plan available. So if you like a company's offering but don't think you can afford the first plan that you see, dig a little deeper. You may be able to find something that meets your senior's needs without breaking the family's budget.
What should caregivers in Richmond know about senior hunger?
For many seniors, food insecurity is a very real problem. As you'll see below, it can lead to an older adult having to make difficult decisions about important aspects of their health and overall wellness. If your senior has trouble with finances, then hiring a company like Meals on Wheels that offers prices based on a sliding scale could be a good option.
Seniors facing hunger issues
Seniors visiting food banks who report choosing between food and medical care
Seniors eligible for SNAP benefits
Hunger and food insecurity aren't just problems that stem from finances. Some seniors with plenty of resources may still deal with these issues if they aren't able to get to the grocery store consistently and summon the energy to cook every day. These are both problems that a company offering senior meal delivery in Petersburg and Richmond can help with.
How to choose the best senior meal delivery service in Richmond
Finding the right meal delivery service option for your senior could do wonders for their health and happiness. It's best to begin this process by sitting down with your loved one and asking them what they would like to get from a food delivery company. Maybe they have certain nutritional goals or certain dishes that they love. You can incorporate whatever they say into your own goals of finding an affordable-priced plan and ensuring that your loved one gets all of the nutrients they need.
If you're looking for more detailed information, take a look at our comprehensive guide to senior meal delivery. It's full of useful resources that will help you evaluate your options more effectively.
Find senior meal services in Richmond
Meal delivery services help seniors stay healthy by providing them with high-quality meals on a consistent basis. And without having to cook, your loved one will have more time and energy to focus on the things that make them happy. So why wait? Now is the perfect time to begin searching for the right meal delivery company for your senior.
But you won't find what you're looking for by reading a million Richmond senior meal service reviews. You need to do some of your own research to figure out which businesses are going to be right for your loved one. You can use the resources on Seasons to get started today.