Find more resources in your city!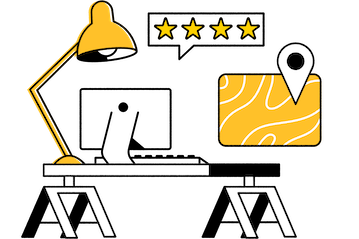 Start Exploring
Should your business be here?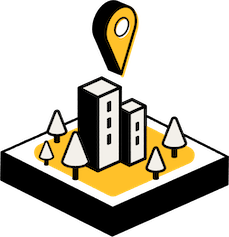 Add your business
Senior meal delivery services in Phoenix
Senior meal delivery in Prescott is very flexible, and it's important to find a great option for your loved one's specific needs. We advise beginning with a conversation with your loved one. They are the one who will actually be eating the food, so make sure that they find it palatable! We also recommend emphasizing variety as you research because nobody wants to eat the same thing all of the time.
If your loved one is on a special diet, you have to plan around it. Most senior meal delivery options in Prescott can accommodate low-sodium, reduced-calorie, and most common allergies, but it never hurts to double-check before choosing one. Choosing the right foods can also help your loved one manage chronic medical conditions such as depression and obesity, improving their quality of life.
You should also consider costs early on to ensure that your loved one's deliveries are never interrupted for non-payment. Many insurance plans (including Medicare) will help here, so don't assume that your loved one cannot afford senior meal delivery in Phoenix.
Facts and figures behind senior nutrition in Phoenix
How much does senior nutrition in Phoenix cost?
The price of senior meal delivery depends on several different things including but not limited to how often food is delivered, how much cooking is required, and the types of ingredients utilized. The following table provides basic pricing information for four of the most popular options in the Phoenix area as of September of 2021:
| Service | Average Entree Cost | Senior-Specific | Special Diets | Preparation | Delivery |
| --- | --- | --- | --- | --- | --- |
| Meals On Wheels | Sliding scale | Yes | Yes | Ready to eat | Delivered by volunteers on weekdays |
| Meal Pro | $8.99-19.99 | Yes | Yes | Ready to heat | Shipped via FedEx |
| HelloFresh | $9 | No | Yes | Ready to cook | Delivered via FedEx/UPS |
| Silver Cuisine | $8.99 and up | Yes | Yes | Ready to heat | Delivered via FedEx |
You have to consider how safely your loved one can work in the kitchen when considering these options. If they enjoy cooking, they might like working with the new ingredients HelloFresh ships them. If they are unsteady on their feet, Meals on Wheels may be a better solution so they don't have to cook anything.
What trade-offs might food insecure senior citizens in Phoenix make in order to eat?
Food is a basic necessity of life, and most seniors will go to great lengths to ensure that they have enough to eat. Unfortunately, this can mean cutting back on other necessities. Here are some of the other things seniors routinely give up for food according to a recent Feeding America study:
Seniors need both food and medical care to survive, so it's completely unacceptable to force them to choose between them. Utilities and housing are also vital, and transportation is essential if seniors are going to live with dignity and independence. Our resources make it easy to find an affordable senior meal service in Phoenix to facilitate aging in place.
The benefits of senior meal service in Phoenix
Senior meal delivery can save seniors from food insecurity but provides other benefits as well. For example, meal delivery can help seniors make healthy food choices that give them more energy throughout the day. Many seniors also enjoy talking to the volunteers or staff who deliver their meals, giving them something positive to look forward to. If your loved one gets self-conscious in public, meal delivery can help them cut back on trips to the supermarket without compromising on nutrition. Most importantly, seniors trust their meal delivery services to provide them with all of the food they need, providing valuable peace of mind in the process.
Find senior meal services in Phoenix
Nobody wants to think of a senior struggling with hunger, especially if it's somebody you know. If you aren't sure if your loved one has consistent access to the food they need, please use our resources to help ensure that their nutritional needs are met. The alternative is simply unthinkable.