Find more resources in your city!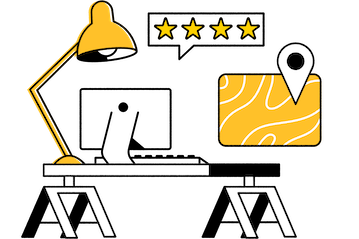 Start Exploring
Should your business be here?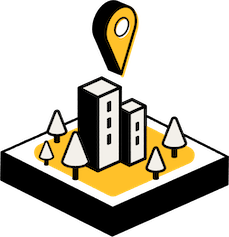 Add your business
Senior meal delivery services in Philadelphia
There are many different senior meal delivery in Philadelphia options to choose from. So how to pick the one that's the right fit for the older adult in your life? You start by narrowing down your options until you have a more manageable list to work with.
You can start that process by figuring out which delivery services fit your budget. After you've done that, you can look to see how many of those options also fit the nutrition requirements of the older adult in your life. For example, if they have any allergies or dietary restrictions, you want to make sure that a service that provides senior meal delivery in Philadelphia has offerings that align with those requirements.
You may also want to filter by variety. You don't want your senior to have to eat the same thing every day. So picking a provider that offers a wide variety of healthy meal options will be important.
Facts and figures behind senior nutrition in Philadelphia
How much does senior nutrition in Philadelphia cost?
Price is one of the most important factors to keep in mind while checking out Philadelphia senior meal service reviews. We've put together a list below that will help you do that. It uses research conducted in September 2021 to highlight the average entree cost of some of the providers in the Philadelphia area.
| Service | Average Entree Cost | Senior-Specific | Special Diets | Preparation | Delivery |
| --- | --- | --- | --- | --- | --- |
| Kleinlife | $5.00 | Yes | Yes | Ready to heat | |
| Philadelphia Corporation for Aging | Free | Yes | Yes | Ready to heat or ready to eat | Delivered by volunteer each weekday |
| Meals on Wheels | Sliding scale | Yes | yes | Ready to eat | Delivered by volunteer each weekday |
| HelloFresh | $9 | No | Yes | Ready to cook | Delivered via FedEx/UPS |
Philadelphia has some excellent programs for older adults. Organizations like the Philadelphia Corporation for Aging may even be able to provide your loved one with free meals every weekday. This makes it possible for budget-conscious consumers to get their loved ones healthy meals without having to overspend to get them delivered consistently.
To what degree are seniors in Philadelphia and beyond affected by food insecurity?
More seniors are impacted by food insecurity than you might expect. It's why signing up for a meal delivery service can be so valuable. Doing so is one of the easiest ways to solve food insecurity. Data compiled by FeedingAmerica shows exactly how many older adults in this country struggle with limited access to food.
8,600,000

Seniors Have Some Food Security Issues
4,900,000

Seniors Are Considered Food Insecure
1,800,000

Seniors Are Considered Very Food Insecure
The data shows that 1.8 million seniors in the United States are very food insecure. And about 8.6 million are at least somewhat food insecure. You definitely don't want to let the older adult in your life slip into this category and meal delivery services can help to make sure that doesn't happen.
The benefits of senior meal service in Philadelphia
Senior meal delivery services can add a lot of value to an older adult's life. One study found that seniors who participate in an elderly nutrition program experience lower rates of obesity and are better nourished than those who don't. Getting an older adult started with one of these plans will be tough if they have to cook for themselves. Signing up for a delivery service can resolve that issue.
Meal delivery services also may give your senior the chance to interact with a volunteer every weekday. This social interaction could help to keep the older adult from feeling isolated.
Find senior meal services in Philadelphia
Senior meal services help older adults stay healthy and happy as they grow older. When you're ready to sign a loved one up for one of these programs, Seasons can help. Check out our free resources to learn more about your options and don't hesitate to reach out to us directly if you need further assistance.