Find more resources in your city!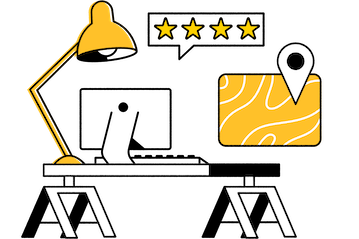 Start Exploring
Should your business be here?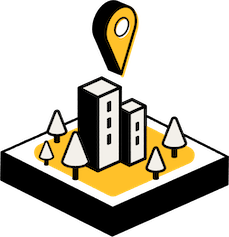 Add your business
How much does senior nutrition in Peoria cost?
The cost of nutrition for seniors fluctuates based on how much food is delivered, when deliveries take place, who delivers the food, and what's on the menu. Medicare and private health insurance sometimes help cover the cost, so you shouldn't assume that meal delivery is outside of your older adult's price range without looking into it. The table below provides some basic information on three of the most popular services in the Peoria area.
| Service | Average Entree Cost | Senior-Specific | Special Diets | Preparation | Delivery |
| --- | --- | --- | --- | --- | --- |
| Meals On Wheels | Sliding Scale | Yes | Yes | Ready to eat | Delivered by volunteer each weekday |
| My 99 protein | $9 | No | Yes | Ready to heat | Delivered by staff member on Saturdays |
| Mom's Meals | $6.99 | Yes | Yes | Ready to heat | Delivered via FedEx/UPS |
It's tempting to make price the sole determining factor when choosing a meal delivery service, but there are other variables to consider. For instance, lonely seniors might appreciate someone to talk to during deliveries just as much as the food itself. Services like Meals on Wheels provide ample opportunity to chat up volunteers, while other services are delivered by professional carriers who may not have the time to talk to recipients.
What are the ways seniors in Peoria might cope with food insecurity?
Senior food insecurity is a more widespread issue than many people realize, and older adults have devised numerous ways to cope with it. Unfortunately, most of them involve compromising elsewhere, sacrificing nutrition, or limiting how much they eat and drink. Feeding America provides a comprehensive breakdown of some common solutions below:
With the possible exception of the community garden, all of these compromise a senior's independence and well-being in some way. If your older adult needs help, government programs and charitable organizations offer multiple programs to ensure that seniors get the nutrition they need. Senior meal delivery is also a fantastic way to ensure that your aging loved one receives tasty meals delivered directly to their door.
How to choose the best senior meal delivery service in Peoria
Seniors have diverse nutritional needs, and there are enough meal delivery services out there to accommodate all of them. Unfortunately, that also means sorting through a ton of options to find an ideal fit for your loved one. Begin by considering any restricted diets your older loved one may be following and eliminating any services that cannot accommodate it. This includes common diets such as low-salt and low-fat, high-protein diets to promote muscle growth, and any food sensitivities or allergies.
Next, ask what your older loved one wants to eat and ensure that their favorite meals are included in any meal delivery service you're considering. If your senior has been vegetarian for decades, that shouldn't need to change in their golden years. The last step is making sure that the logistics of delivery fit your senior's schedule. Our comprehensive guide to senior meal delivery includes further information on how to make the right choice.
Find senior meal services in Peoria
Nobody wants to think about a beloved senior going hungry, but you might not know how to go about tackling the problem. The solution is senior meal delivery in Peoria and nearby areas like Bloomington, and Seasons makes finding a great service as easy as possible. Let us help you secure your senior loved one the nutrition they need to age with grace today!