Find more resources in your city!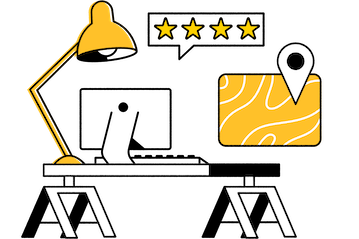 Start Exploring
Should your business be here?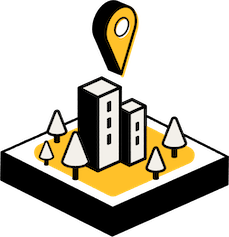 Add your business
Senior meal delivery services in Miami
Senior meal service in Ft. Lauderdale can take many forms and listening to your loved one's needs is the best way to choose the right one. You might want to start by considering any allergies or chronic medical conditions your loved one may have. A proper diet can help seniors control conditions such as insomnia and hypertension, and you want your loved one to take advantage of that if possible.
Then, ensure that your loved one will enjoy what they are eating. Food should be savored, not treated as a chore to get through. Finally, you have to consider any budgetary constraints your loved one may have. If they cannot afford a senior meal service in Miami, insurance and Medicare may be able to help out. Government programs are also available to help seniors in need, so do your research to ensure that you benefit from all of the assistance you can get.
Facts and figures behind senior nutrition in Miami
How much does senior nutrition in Miami cost?
The price of senior meal delivery in Miami-Ft. Lauderdale is dependent on several variables including how often your loved one receives food, what type of food they are getting, and how much cooking or prep work is required. The table below provides a quick snapshot of some of the most popular options in the area:
| Service | Average Entree Cost | Senior-Specific | Special Diets | Preparation | Delivery |
| --- | --- | --- | --- | --- | --- |
| Meals On Wheels | Sliding scale | Yes | Yes | Ready to eat | Delivered by volunteers on weekdays |
| Meal Pro | $8.99-19.99 | Yes | Yes | Ready to heat | Shipped via FedEx |
| HelloFresh | $9 | No | Yes | Ready to cook | Delivered via FedEx/UPS |
| Mom's Meals | $6.99 | Yes | Yes | Ready to heat | Delivered via FedEx/UPS |
Mom's Meals is significantly cheaper than Meal Pro, so cost might be the deciding factor between them. That said, you should consider all aspects of each senior meal service in Ft. Lauderdale before coming to a final decision. For instance, the convenience of receiving ready-to-eat meals from Meals on Wheels could override any price concerns.
What trade-offs might food insecure senior citizens in Miami make in order to eat?
Seniors on a fixed income may not be able to afford everything they need and want, forcing them to make difficult decisions about what to prioritize and what can be sacrificed. The Feeding America Facing Hunger After Fifty study reveals what might be competing with food for your loved one's limited dollars:
You want the senior in your life to eat, but perhaps not at the expense of a roof over their head, vital medical care, or access to hot water. Senior meal delivery in Miami allows your loved one to enjoy reliable access to food without compromising on other necessities, making it a great investment.
The benefits of senior meal service in Miami
While the primary function of senior meal delivery in Miami-Ft. Lauderdale is ensuring consistent access to nutrition, it can also help your loved one in other ways. If your loved one doesn't always make the best food choices, a set meal plan can help them choose healthy options. Likewise, the people who deliver food to your loved one can also serve as stimulating conversation partners. If your loved one isn't comfortable on public transit or in large crowds, food delivery can also mitigate how often they need to go to the store. You and your loved one can also stop worrying about food once a delivery service is selected.
Find senior meal services in Miami
We know that thinking about your loved one potentially not having enough food is disconcerting, but wouldn't it be worse if they really didn't have any? You can use our resources to find a great meal delivery service in Miami, and we encourage you to make the most of them.