Find more resources in your city!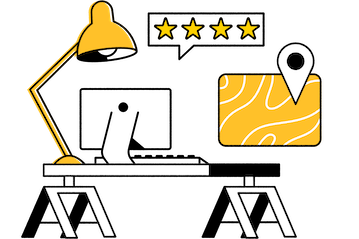 Start Exploring
Should your business be here?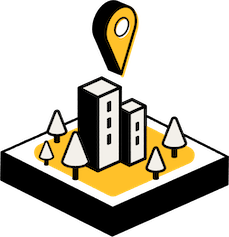 Add your business
Senior meal delivery services in Louisville
With so many options for senior meal service in Louisville, knowing where to get started can feel overwhelming. To help make the decision process easier you can look at each option in the context of a few different factors, including food preparation and meal options.
The amount of preparation your loved one is willing and able to do on a regular basis should be the primary factor taken into consideration when choosing a senior meal delivery in Jefferson County. Preparation can range from simply opening the meal and eating it when it is delivered to having ingredients that are portioned and prepped that they then use to prepare their own meal. There are also options that simply require the meal to be heated in an oven or microwave.
An equally important consideration is the types of meal options available. Even if the preparation is exactly what your loved one wants, if the meals themselves are unappetizing to them personally, they are unlikely to eat them.
Facts and figures behind senior nutrition in Louisville
How much does senior nutrition in Louisville cost?
The cost of senior meal deliveries is influenced primarily by the amount of preparation involved for the senior who will be receiving the meals, the frequency with which the meals are delivered, and the types of meals provided. For a breakdown of the cost for several local options, we've put together the table below.
| Service | Average Entree Cost | Senior-Specific | Special Diets | Preparation | Delivery |
| --- | --- | --- | --- | --- | --- |
| Meals On Wheels | Sliding scale | Yes | Yes | Ready to eat | Delivered by volunteers on weekdays |
| Senior Care Experts | Sliding scale | Yes | No | Ready to heat | Delivered by volunteers on weekdays |
| Meal Pro | $8.99-19.99 | Yes | Yes | Ready to heat | Shipped via FedEx |
| Silver Cuisine | $8.99 and up | Yes | Yes | Ready to heat | Delivered via FedEx |
When considering the cost of the various meal delivery services, be sure to research payment assistance that may be available to your loved one through state or federal agencies. Many seniors also may have some benefits provided by their insurance that could cover some or all of the cost of meal delivery.
To what degree are seniors in Louisville and beyond affected by food insecurity?
According to the U. S. Department of Agriculture, food insecurity is a lack of consistent access to enough food to support a healthy and active lifestyle. By that definition, nearly 15 million American seniors are struggling with some level of food insecurity according to a recent study. Below you can see the level of food insecurity affecting seniors.
8,600,000

Seniors Have Some Food Security Issues
4,900,000

Seniors Are Considered Food Insecure
1,800,000

Seniors Are Considered Very Food Insecure
Whenever there is any food insecurity it creates a net negative impact on the lives of those seniors experiencing it. Whether it is felt in the form of reduced energy, emotional and mental exhaustion from worrying about food, or negative health impacts, it is clear that more needs to be done to ensure the most vulnerable in our society have greater food security.
The benefits of senior meal service in Louisville
Using a senior meal service in Jefferson County can provide additional food security for your loved one which can have a substantial impact on all areas of life. Not only does it provide greater nutritional support which can contribute to lower rates of obesity but it can also increase the levels of social interaction seniors experience on a regular basis according to a recent study. Socialization may not be the first thing you think of when you think of the benefits of meal delivery, but for seniors who are facing dramatically reduced time with others, it can be an important social and emotional resource.
Find senior meal services in Louisville
Aging in place is not a singular destination, it's a journey that will evolve and change over the course of many years. One important resource to consider when planning this journey is the nutritional needs of seniors. Louisville senior meal service reviews can help you determine which service is right for your loved one.