Find more resources in your city!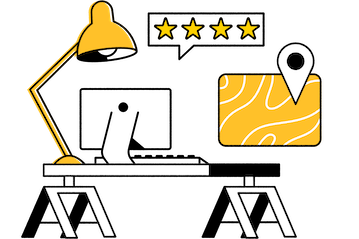 Start Exploring
Should your business be here?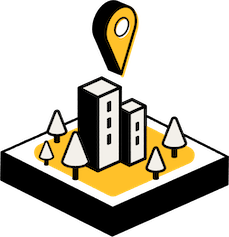 Add your business
Senior meal delivery services in Indianapolis
Senior meal delivery in Indianapolis is one of the easiest ways to provide your loved one with a consistent supply of healthy meals. However, there are many different delivery companies in the greater Indianapolis area to choose from. So how do you pick the one that's right for you?
Two factors you can use to differentiate between your options are budget and nutrition. You can eliminate a first wave of options by assessing whether or not they fit into your budget. Then you can eliminate another wave after that by making sure that each choice will satisfy the nutritional needs of your loved one.
Another thing you may want to look for is variety. Some meal delivery services provide seniors and their families with more options to choose from than others. And you want to make sure that the older adult in your life has a wide variety of choices so that they enjoy eating. Looking up Indianapolis senior meal service reviews can help with this.
Facts and figures behind senior nutrition in Indianapolis
How much does senior nutrition in Indianapolis cost?
Meal delivery services are typically priced at the entree level. So when you do your comparisons, you'll want to look at how much you will have to spend on each meal that your senior gets from the service. We've made that easier by including the table below, featuring information gathered during research conducted in September 2021.
| Service | Average Entree Cost | Senior-Specific | Special Diets | Preparation | Delivery |
| --- | --- | --- | --- | --- | --- |
| Meals On Wheels | Sliding scale | Yes | Yes | Ready to eat | Delivered by volunteers on weekdays |
| Meal Pro | $8.99-19.99 | Yes | Yes | Ready to heat | Shipped via Fedex |
| Fresh N Lean | $10.36 | No | Yes | Ready to heat | Delivered by GLS or FedEx Air |
| Mom's Meals | $6.99 | Yes | Yes | Ready to heat | Delivered via FedEx/UPS |
As you can see, there's a good bit of variety in terms of price when it comes to meal delivery services in Indianapolis. However, your individual prices may vary based on the selections you make.
What should caregivers in Indianapolis know about senior hunger?
It's an unfortunate reality that many seniors in this country don't have consistent access to the nutrients they need each day. This can force older adults to make tough decisions or rely on services that may not always be available to them. Check out these statistics from FeedingAmerica for more information.
Seniors Facing Hunger Issues
Seniors Visiting Food Banks Who Report Choosing Between Food and Medical Care
Seniors Eligible for SNAP Benefits
These statistics show that many seniors rely on things like SNAP benefits to keep food on the table. You can prevent that situation from happening to the older adult in your life by signing them up for a healthy meal delivery service in the Indianapolis area. Seasons can help you find one that works for you.
The benefits of senior meal service in Indianapolis
Signing your loved one up for a senior meal service can be a great decision for a few different reasons. One is that it's an easy way to ensure that the older adult in your life has consistent access to meals with high-quality nutrients. This could save your loved one from experiencing things like obesity, diabetes, and even heart disease.
Another factor to consider is that daily meal deliveries could give your loved one the chance to form a social connection with their volunteer. This can really important, as many seniors struggle with feelings of loneliness and isolation. It's another reason why signing up for a meal delivery service could be the right move for you.
Find senior meal services in Indianapolis
Are you ready to find the right senior meal service for your needs? If so, Seasons is the best place to do it. Our site is full of free resources that you can use to narrow down your options and find the best one for the older adult in your life. Don't hesitate to reach out if you have any questions for us.