Find more resources in your city!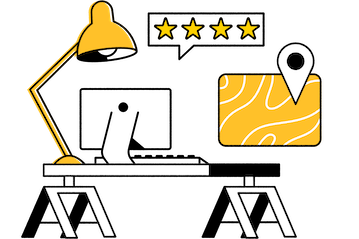 Start Exploring
Should your business be here?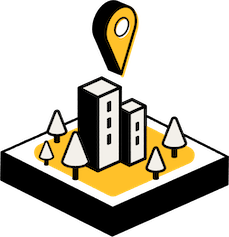 Add your business
Senior meal delivery services in Houston
Just because a senior's sense of taste and smell might have deteriorated a bit with age, this doesn't mean they don't still want flavorful and delicious meal options. A quality senior meal service should be able to provide your loved one with a variety of meal options rather than the same thing day in and day out. Seniors also have special needs when it comes to hydration and nutrition because not getting enough liquids and nutrients can be much more damaging to their bodies and their health, especially if they are living with a chronic illness. That's why it is so important that the meal service you select is able to cater to the special needs of your loved one, from special diets to manage their health condition or allergy, as well as any physical limitations such as difficulty cutting up or swallowing their food. If the preparation and steps involved with cooking have become unmanageable for them, ready-to-eat meals might be the solution for them. If all they need to get cooking is some assistance with measuring and prepping ingredients, then meal kits could be the answer.
Facts and figures behind senior nutrition in Houston
How much does senior nutrition in Houston cost?
The expense involved with senior meal delivery services depends on the service you choose. Meals that are specifically created with seniors and their needs in mind might cost more, just as catering to specific dietary needs and whether prep is required or not are factors affecting cost. Research conducted in September 2021 yielded the following information:
| Service | Average Entree Cost | Senior-Specific | Special Diets | Preparation | Delivery |
| --- | --- | --- | --- | --- | --- |
| Veestro | $9.90 | No | Yes | Ready to heat | Delivered via FedEx/UPS |
| Meals On Wheels | Sliding scale | Yes | Yes | Ready to eat | Delivered by volunteers on weekdays |
| Meal Pro | $8.99-19.99 | Yes | Yes | Ready to heat | Shipped via FedEx |
| HelloFresh | $9 | No | Yes | Ready to cook | Delivered via FedEx/UPS |
As you evaluate your options, remember to factor your senior's needs and abilities into the considerations. Do they need support prepping for meals, cooking itself, or do they need cooked meals to be provided to them? What are their preferences when it comes to food? Consulting with and including your loved one as you do your research could give their self-esteem a boost.
To what degree are seniors in Houston and beyond affected by food insecurity?
Research by Feeding America indicates that millions of American seniors face food insecurity to some extent. These startling figures represent seniors who are unable to consistently access enough food for an active and healthy life, with almost 2 million seniors frequently going without enough food. In addition to this, the number of seniors who have very low food security has been on the increase since 2001.
8,600,000

Seniors Have Some Food Security Issues
4,900,000

Seniors Are Considered Food Insecure
1,800,000

Seniors Are Considered Very Food Insecure
Food insecurity among senior citizens is a matter of serious concern. Lack of adequate access to proper nutrition can not only exacerbate existing health conditions, but it can also lead to new conditions arising such as diabetes and hypertension. It is well-known that there is a link between food insecurity, chronic disease, and shorter life expectancies. This is why senior meal delivery in Houston can not only ensure that your loved one eats nutritious meals but also that they do so on a regular and consistent basis.
The benefits of senior meal service in Houston
Many seniors face food insecurity and malnutrition because of a lack of social support, health issues, and physical or cognitive limitations, rather than financial issues. Seniors might be able to afford what they need but might not be able to go out and buy it or prepare it at home. Senior meal delivery services can resolve all these issues and can cater to the specific needs of your senior while maintaining their health, wellbeing, independence, and quality of life. Well-nourished seniors can better control their chronic conditions but a nutritious diet can also act as a form of preventative care.
Find senior meal services in Houston
With access to quality senior meal delivery in Houston, your senior can enjoy healthy and fulfilling meals, along with a better quality of life. You can make your loved one's daily life easier and help them to maintain some of their independence and autonomy as they grow older. Explore our Houston senior meal service reviews to find your nutritious meals with loads of flavor and variety for your senior.