Find more resources in your city!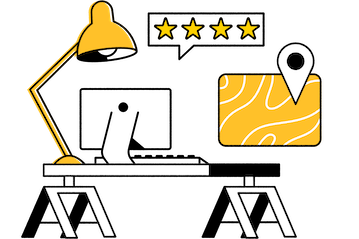 Start Exploring
Should your business be here?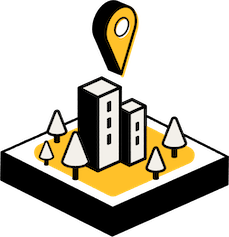 Add your business
Senior meal delivery services in Hartford
One fact you might notice about meal delivery services is that you never have to wonder where to find them. Instead, your problem may be which one to choose out of the many available services. Locating the best senior meal service in Hartford for your loved one requires you to look at a few different variables.
First, you want to make sure your loved one has nutritious meals that they enjoy. No matter how nutritious it is, if they won't eat the meals, they do no good. Make sure there's a good variety of foods offered rather than using a service that delivers the same foods over and over.
Next, you'll want to make sure the meal delivery service fits within your loved one's budget. Find out of Medicare or their insurance will help cover the cost of the meals. There are also state and federal agencies that can help with seniors' nutritional needs.
Facts and figures behind senior nutrition in Hartford
How much does senior nutrition in Hartford cost?
The list below is a result of research conducted in September 2021. It is just a sampling of the senior meal services available in the Hartford-New Haven area. As you can see, they are offered in a range of prices. These services also take into consideration any special dietary needs your loved one may have.
| Service | Average Entree Cost | Senior-Specific | Special Diets | Preparation | Delivery |
| --- | --- | --- | --- | --- | --- |
| Meals On Wheels | Sliding scale | Yes | Yes | Ready to eat | Delivered by volunteers on weekdays |
| Elmwood Kitchen | $11 | Yes | Yes | Ready to heat | Delivered weekdays by staff |
| Silver Cuisine | $8.99 and up | Yes | Yes | Ready to heat | Delivered via FedEx |
| Meal Pro | $8.99-19.99 | Yes | Yes | Ready to heat | Shipped via FedEx |
Another consideration when choosing a senior meal service in New Haven is the preparation requirements. Does your loved one enjoy cooking? If so, they may prefer a meal service that provides ingredients and instructions and allows them to cook the meals for themselves. If not, there are plenty of meal services with ready-to-heat and even ready-to-eat meals available.
Who suffers from food insecurity in Hartford?
As seniors get older, the likelihood of their experiencing food insecurity in the U. S. goes down, though it is still too high for all senior age groups. The chart below shows the percent of seniors in each age group who suffer from food insecurity according to a study called The State of Senior Hunger 2019 conducted by Feeding America.
You can help your loved one avoid ending up a statistic by helping them find an excellent senior meal delivery in Hartford-New Haven. Food insecurity leads to many physical and mental problems, so making sure the senior in your life has regular, nutritional meals is one way to help them age in place independently.
The benefits of senior meal service in Hartford
In a Brown University study, researchers found that home-delivered meals provide health and psychological benefits to seniors beyond basic nutrition. For instance, seniors who received personally delivered, fresh meals showed a significant reduction in feelings of isolation. This effect was even greater when the meals were delivered on a daily basis instead of a weekly basis. Meal delivery service also helps seniors feel more confident in choosing to stay in their homes and they also felt safer. The research also indicated that seniors who received regular food delivery experienced fewer falls and hospitalizations than seniors who did not receive senior meal delivery in Hartford.
Find senior meal services in Hartford
When your loved one chooses to age in place, you may be required to set up some services in order for them to retain their independence and dignity. Meal delivery services are an important matter to consider and Seasons can help. Browse through our Hartford senior meal service reviews today to find a good fit for your loved one.