Find more resources in your city!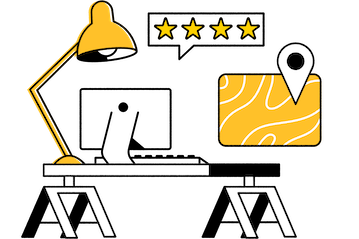 Start Exploring
Should your business be here?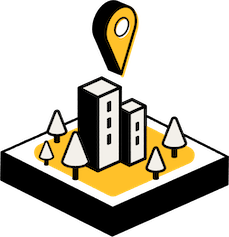 Add your business
Senior meal delivery services in Detroit
As you've probably seen if you've ever searched for Detroit senior meal service reviews, there are lots of these companies to choose from in the Detroit area. So how do you sift through them all and find the right option for your loved one?
One strategy is to narrow down your options by focusing on your senior's eating needs. Some meal delivery services specialize in certain types of foods while others may not offer everything that your older adult needs from a nutrient standpoint.
Once you've done that, you can further refine your list of potential options by organizing them based on our budget. You may also want to verify that the options you're considering all offer a wide variety of meal choices. Because, even if your senior is getting healthy, affordable meals from one of these companies, you still want to make sure that they enjoy eating them on a daily basis.
Facts and figures behind senior nutrition in Detroit
How much does senior nutrition in Detroit cost?
The price of senior meal service in Detroit can vary based on factors like the amount of cooking involved and the type of meal plan that you select. Below, you'll see a table that highlights the prices of some of the most popular options in the region based on research conducted in September 2021.
| Service | Average Entree Cost | Senior-Specific | Special Diets | Preparation | Delivery |
| --- | --- | --- | --- | --- | --- |
| Meals On Wheels | Sliding scale | Yes | Yes | Ready to eat | Delivered by volunteers on weekdays |
| Meal Pro | $8.99-19.99 | Yes | Yes | Ready to heat | Shipped via Fedex |
| Freshly | $8.99 | No | Yes | Ready to heat | Shipped via Fedex |
| HelloFresh | $9 | No | Yes | Ready to cook | Delivered via FedEx/UPS |
The table shows that the approximate starting price of a meal delivery service is about $9 per entree. The good news is that many of these companies take care of the vast majority of the cooking for you. If you pick one of these services, the older adult in your life will only have to heat up the food that they receive.
How often might seniors in Detroit choose to purchase nutritious food?
Nutrition is very important for older adults. They need quality meals to keep their body working as it should be for as long as possible. However, the chart below shows that many seniors don't purchase nutritious food on their own very often. It's based on data compiled by the AARP.
As the data shows, about 39% of seniors don't purchase nutritious ingredients all or most of the time. Members of this group may find it easier to eat healthily consistently if the nutrient-dense meals were delivered directly to them instead. It's one of the reasons why senior meal delivery services are so popular.
The benefits of senior meal service in Detroit
Senior meal services offer numerous benefits to older adults. The most obvious is that they make it easier for a senior to eat healthily on a daily basis. This may help an older adult avoid obesity, which studies have shown can lead to numerous health maladies for both older and younger adults.
Another thing to consider here is that a meal delivery service can be a social interaction for an older adult, especially when they're delivered by volunteers. This may give the senior in your life the chance to form a new social bond, which can be important to do as we get older.
Find senior meal services in Detroit
Want to learn more about your options for senior meal delivery services in the Detroit area? Take a look at the free resources offered by Seasons. We have everything that you need to research your options and come up with a meal delivery plan that's perfect for the older adult in your life.