Find more resources in your city!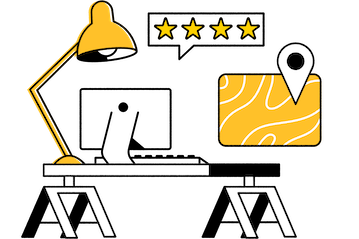 Start Exploring
Should your business be here?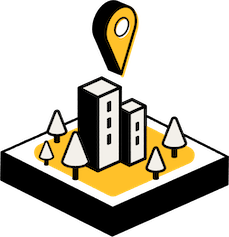 Add your business
Senior meal delivery services in Columbus
Finding the right senior meal service in Columbus that can meet the nutritional needs of a senior isn't enough. They also need to prepare food that provides meal choices your loved one will enjoy and be eager to eat. Make sure to look at the variety of options that are provided over a month and discuss customization options to determine if the service will work for your loved one over an extended period of time. While it is natural to think of meal services for dinner, also look at the options available for breakfast and lunch.
. When considering your various options, reading through the Columbus senior meal service reviews that others have left can be invaluable. Look for reviews that discuss the quality of the food that was delivered, timeliness of deliveries, and how easy or difficult it was to work with various services instead of those that focus exclusively on additionally features they wished a particular service offered.
.
Facts and figures behind senior nutrition in Columbus
How much does senior nutrition in Columbus cost?
The cost of providing for the nutritional needs of seniors depends on the type of meal delivery service you choose. A few of the factors that contribute to the overall cost include the types of meals offered, frequency of delivery, and the amount of prep that is required. Recent research revealed the following:
| Service | Average Entree Cost | Senior-Specific | Special Diets | Preparation | Delivery |
| --- | --- | --- | --- | --- | --- |
| Meals On Wheels | Sliding scale | Yes | Yes | Ready to eat | Delivered by volunteers on weekdays |
| Silver Cuisine | $8.99 and up | Yes | Yes | Ready to heat | Delivered via FedEx |
| Meal Pro | $8.99-19.99 | Yes | Yes | Ready to heat | Shipped via FedEx |
| HelloFresh | $9 | No | Yes | Ready to cook | Delivered via FedEx/UPS |
Another important consideration is the amount of food prep that is expected of the recipient once the meal has been delivered. Options range from a meal that is ready to eat upon delivery to those that require a moderate amount of work to complete the preparation process. What's best for your loved one will depend in large part on their willingness and ability to participate in the preparation process.
Who suffers from food insecurity in Columbus?
A recently released report indicated that food insecurity was higher in seniors who were at the lower end of the age range for their classification. In fact, the highest rate of food insecurity was found in seniors between the ages of 65 and 69. The full breakdown can be seen in the chart below.
Having meals delivered not only helps reduce food insecurity and meet your loved one's nutritional needs but it also can give them something new to look forward to every day by providing regular social interaction. While the interaction may be minimal, it can be significant to those who spend the majority of their time at home alone.
The benefits of senior meal service in Columbus
Taking advantage of a local meal delivery service can make it significantly easier for your loved one to age in place successfully. Having meals delivered can help seniors retain their independence for much longer and it can also contribute to better overall health. A recent study suggested that health complications that are often associated with poor nutrition such as obesity and diabetes. By providing easy to access meals that are nutritious and tailored to a senior's dietary preferences, meal delivery services may make it easier for seniors to maintain a healthy weight which can subsequently help them control weight-related diseases such as diabetes.
Find senior meal services in Columbus
For those who wish to age in place, part of the driving force behind the decision is a deep desire to remain independent for as long as possible. Senior meal delivery in Columbus can help accomplish this. Let us help you find the right service that meets the needs and matches the preferences of your loved one today.