Find more resources in your city!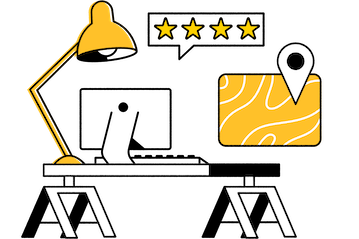 Start Exploring
Should your business be here?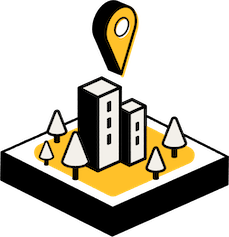 Add your business
Senior meal delivery services in Birmingham
Finding senior meal delivery in Anniston requires investigating a few key elements. You should make sure to focus on services that fit in your loved one's budget and insurance coverage. If you are worried about your loved one's ability to afford a service, there are government programs at the state and federal levels that can make them more accessible. Your loved one's Medicare or Medicaid might also be able to cover some of the cost of senior meal service in Upstate.
You should also look into elements like the frequency of deliveries and dietary restrictions or requirements your loved one might have. The frequency of deliveries can play a role in pricing, and less frequent deliveries might require your loved one to cook their own meals more often or do more extensive prep work. If your loved one has health concerns that require a managed diet, or if they have food allergies, they might need a service that offers a specialized menu.
Facts and figures behind senior nutrition in Birmingham
How much does senior nutrition in Birmingham cost?
The cost of senior meal delivery in Birmingham can vary depending on the cost of the meals themselves, but other factors like the delivery method and amount of required preparation can also affect the price. The research from September 2021 below offers a comparison of several local options for meal deliveries.
| Service | Average Entree Cost | Senior-Specific | Special Diets | Preparation | Delivery |
| --- | --- | --- | --- | --- | --- |
| Meals On Wheels | Sliding scale | Yes | Yes | Ready to eat | Delivered by volunteers on weekdays |
| Silver Cuisine | $8.99 and up | Yes | Yes | Ready to heat | Delivered via FedEx |
| Katie's Plates | $14.95 | No | Yes | Ready to heat | Delivered by a staff member Monday-Thursday |
| Meal Pro | $8.99-19.99 | Yes | Yes | Ready to heat | Shipped via FedEx |
When considering finding a meal delivery service, remember that you are paying for more than just the food. Carefully designed meals can help your loved one address health concerns. Likewise, regular deliveries ensure that they don't need to shop for food and that they are receiving healthy food at consistent intervals.
What are the ways seniors in Birmingham might cope with food insecurity?
According to a study by Feeding America, 64% of older adults rely on charitable programs to get the food they need. For many individuals, a senior meal service in Birmingham is their best option for getting food. Issues like mobility or cognitive challenges can make accessing reliable food sources a particularly difficult struggle.
Food insecurity is a growing problem for older Americans. A senior meal delivery in Anniston can simplify the process of getting food and allow your loved one to focus on other things that need their attention. By removing food from their list of concerns, a meal service allows them to make the most of their independent living situation.
The benefits of senior meal service in Birmingham
Having meals delivered to your loved one offers convenience, consistent nutrition, and a great way to combat isolation. Because many seniors, even those who still live at home, struggle with mobility, senior meal delivery in Upstate is a way to ensure that your loved one always gets the food they need.
Because health concerns like obesity or hypertension are better managed with healthy food. Meal service can give your loved one food that meets their nutritional needs and is appealing to eat.
Additionally, those who deliver meals to your loved one can engage them in conversation. These interactions can help them to avoid loneliness and have a chance to engage with the broader world.
Find senior meal services in Birmingham
Our Birmingham senior meal service reviews can make finding a meal delivery agency hassle-free and convenient. Making sure your loved one has good access to food can seem daunting, but a professional service can ease your mind. Seasons can guide you in setting up your loved one with a service to get them the healthy food they need.