Find more resources in your city!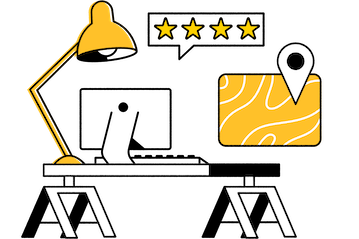 Start Exploring
Should your business be here?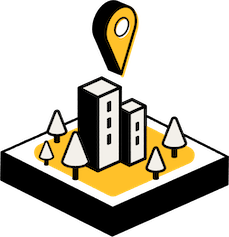 Add your business
How much does senior nutrition in Abilene cost?
There are a few factors that will affect the amount you can expect to pay for meal delivery services in Abilene. Some of these factors include the frequency of delivery, the type of meals the service offers, and the amount of meal prep that is required by your senior. Research conducted in September of 2021 revealed the following prices for various meal delivery services that are available in the Abilene area:
| Service | Average Entree Cost | Senior-Specific | Special Diets | Preparation | Delivery |
| --- | --- | --- | --- | --- | --- |
| Kleinlife | $5.00 | Yes | Yes | Ready to heat | |
| Philadelphia Corporation for Aging | Free | Yes | Yes | Ready to heat or ready to eat | Delivered by volunteer each weekday |
| Meals on Wheels | Sliding scale | Yes | yes | Ready to eat | Delivered by volunteer each weekday |
| Hellofresh | Starting at $7.50 | No | Yes | Ready to cook | Delivered via FedEx/UPS |
As you do your research to find the right meal delivery service for your elderly loved one, remember to consider their ability and willingness to prepare meals. Do they need ready-to-eat meals, or will ready-to-heat meals be fine? It's also important to discuss their food preferences and look at the menus available from the food delivery services you look into. There's no use signing your elderly loved one up for a meal service if they don't care for the food that is delivered. Finally, make sure to take into account any dietary restrictions your senior may have.
What should caregivers in Abilene know about senior hunger?
Senior hunger is a very real problem in the United States. This is indicated by the information below, found in a study by Feeding America. When seniors have to choose between food and medical care, there is a serious problem. Efforts to end senior hunger include meal delivery services, and if your aging loved one is struggling financially, you should be able to find a meal delivery service that takes into account their low income and delivers food for free or at a sliding-fee scale so they can eat nutritious meals without having to worry about paying their bills.
Seniors facing hunger issues
Seniors visiting food banks who report choosing between food and medical care
Seniors eligible for SNAP benefits
While senior meal delivery can help your aging loved one maintain good eating habits, it can do more than that. Taking advantage of senior meal programs is one way that the senior in your life can maintain their independence and dignity as they age in place. Since most seniors these days prefer to age in place, this is an important consideration and anything you can do to help your senior maintain their independence is sure to be appreciated.
How to choose the best senior meal delivery service in Abilene
There are so many meal delivery services available in Abilene and Sweetwater, it can be difficult to know where to start. Several factors will guide your decision as to which service to sign your senior loved one up for. To start with, you'll have to take into consideration their budget. Will their insurance or Medicare cover part or all of the cost of a meal delivery service? Is there a state or federal program that can help cover the cost?
Another important factor to look at is your older loved one's special dietary needs. If they have a condition such as obesity or diabetes, you'll need to make sure the meal delivery service you choose will deliver appropriately healthy meals. To learn more about what to look for, consult our comprehensive guide to senior meal delivery.
Find senior meal services in Abilene
Helping your aging loved one spend their golden years as independent as possible is a loving way to care for them as they age. Connecting them with a meal delivery service is one way to do so. Check out our Sweetwater and Abilene senior meal service reviews and listings to get started on your search today.