Find more resources in your city!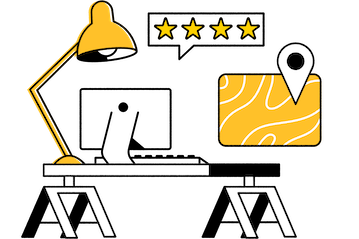 Start Exploring
Should your business be here?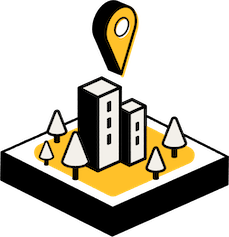 Add your business
How much does home care in Wichita cost?
The cost of Wichita elder care at home is highly variable. As everyone has unique needs, so do the costs vary. In 2020, Genworth released a national survey reporting on the average cost of elder care in Kansas and the US. Here is how Kansas compares to the national average when it comes to elder care at home or in assisted living facilities and nursing homes:
| | Adult Day Health Care | Home Health Aide | Assisted Living (1 BR, Private) | Nursing Home (Semi-Private Room) | Nursing Home (Private Room) |
| --- | --- | --- | --- | --- | --- |
| U. S. National Average | $20,280 | $61,776 | $54,000 | $94,900 | $108,405 |
| Kansas | $21,450 | $56,056 | $54,960 | $75,555 | $81,760 |
The cost of a home health aide does exceed the costs of daytime care and assisted living, but it's well worth it. Uprooting someone from their home to an assisted living facility can have a long-term emotional impact on them, which is another factor to consider other than price.
What are some conditions that might lead to Wichita seniors needing home help?
Seniors in Wichita or Hutchinson might need home help due to several reasons. Some may need assistance from a professional nurse. Whether they have high blood pressure and need help taking medications or are in a wheelchair and need assistance going to the bathroom, Wichita home care agencies can help you find someone who can provide them with the help they need. Alternatively, your older adult might need help with chores around the home. Here are the top conditions of seniors using home care, according to data from the CDC:
While some conditions are more common than others, anyone can benefit from home care in Wichita. Some elderly individuals, for example, simply need company – someone to be around and keep them from getting lonely. Having someone to share a laugh with can increase their quality of life and overall satisfaction.
What services do Wichita home health care agencies provide?
Wichita home health care agencies provide assistance that falls into one of three categories: nursing services, homemaker services, or both. Nursing services may be appropriate if your senior needs help dressing wounds, administering medications, and other hands-on help. If your parent simply needs help around the house, such as with cooking, cleaning, and tidying up the home, they may benefit from homemaker services. Finally, some elderly individuals require a combination of the two – hands-on help as well as help with household chores. Regardless of your senior's needs, we aim to assist you in finding a home healthcare agency that is transparent and can provide what you need. Our comprehensive guide to choosing home care is very informative and can help you find the best care for your older adult.
Home care solutions for seniors in Wichita
Finding home assistance for your loved one as they age in place is one of the best ways to help them live an independent lifestyle, in an environment they are used to and comfortable in, while ensuring there is someone on hand to help with everything. It can keep their energy levels high and their mood up. Browse our free Wichita home care reviews to get started with your search.