Find more resources in your city!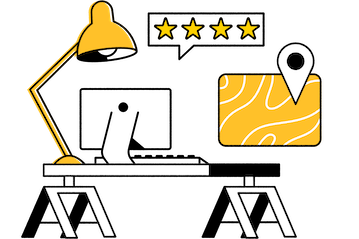 Start Exploring
Should your business be here?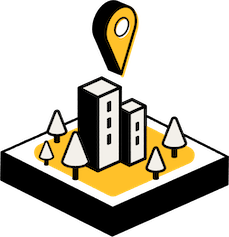 Add your business
How to choose high-quality home care in West Palm Beach
There are a lot of West Palm Beach elder care options and some of them are better than others. The first step in finding a great fit for your loved one is determining which services they need and narrowing your search to agencies that provide them. For instance, you probably don't need a caretaker who specializes in insulin management if your loved one doesn't have diabetes. You should also keep your budgetary constraints in mind as you search. If your senior holds an insurance policy that may help pay for home care, you should look for providers who will accept it.
We recommend contacting each of the Fort Pierce home care agencies on your shortlist directly to discuss your loved one's needs in greater detail. You can also solicit referrals from doctors or clients, but remember that any references who frequently recommend a particular caretaker may have a financial motive for doing so. Finally, arranging a meeting between your loved one and potential caretakers is a great way to ensure a good match.
Facts and trends in West Palm Beach home health care
How much does home care in West Palm Beach cost?
You may not want to admit that cost is a factor when choosing West Palm Beach home care agencies, but it is. Financial stress can cause tension between you and your loved one and you don't want that to happen. Luckily, the 2020 Genworth Cost of Care Survey makes it easy to compare what different types of senior care cost throughout the United States. Consider the data below:
| Cities | Adult Day Health Care | Home Health Aide | Assisted Living (1 BR, Private) | Nursing Home (Semi-Private Room) | Nursing Home (Private Room) |
| --- | --- | --- | --- | --- | --- |
| U. S. National Average | $19,240 | $54,912 | $51,600 | $93,075 | $105,850 |
| West Palm Beach-Ft. Pierce | $18,200 | $50,908 | $52,785 | $100,087 | $112,420 |
These numbers are interesting. Assisted living and nursing homes are both more expensive in the area while adult day health care is roughly average. However, professional home care is $4,000 more affordable, making it a great way for seniors to get the support they need and deserve without breaking the bank.
Are there specific skills that West Palm Beach caregivers need?
While you might think that you are qualified to provide West Palm Beach elder care yourself, professional caretakers offer specialized skills that you may not have. It can also be emotionally difficult to always be on-call when your loved one needs help. The following statistics from Tender Hearts at Home reveal some of the challenges that may come with a DIY approach:
1 out of 5 households has someone who is providing caregiving services to a family member or loved one.
1 out of 3 family caregivers have received no instruction on how to properly perform tasks like wound care or equipment maintenance.
33% of non-institutionalized people aged 65 and older have limited activity levels due to a chronic health condition.
With one out of five households having someone already acting as a caretaker, Fort Pierce elder care is clearly in demand. However, 1/3 of them lack basic training, to say nothing of how to support the 33% of seniors who are physically limited by a chronic medical condition. Seasons can help you find home care agencies that can help you keep your loved one safe.
What services do West Palm Beach home health care agencies provide?
Home care can take a lot of forms depending on what the senior in your life needs. For example, a homemaker aide provides help with daily household chores such as laundry, cleaning up after pets, meal preparation, and running errands. If your loved one needs more "hands-on" support such as bathroom assistance and medical supervision, a skilled nursing aide is likely a better choice because they have specialized training in those areas. Some agencies offer aides who provide both types of support as a comprehensive, all-in-one option. Our resources can help you see what's available and make the best decision for your loved one.
Home care solutions for seniors in West Palm Beach
Home care is a huge decision. It can be one of the best ways for seniors to remain in their homes with dignity and independence and can dramatically ease the burden of senior care on your family. Our West Palm Beach home care reviews are available right now, so why not take some time to determine if it is the right solution for you?