Find more resources in your city!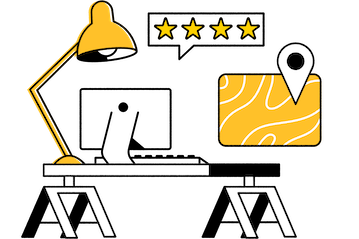 Start Exploring
Should your business be here?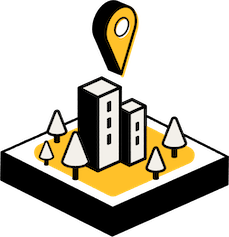 Add your business
How much does home care in Waco cost?
Your charges for Waco elder care will depend on factors like the type of support your loved one needs and the agency you hire. But the costs of home care generally compare favorably to both assisted living and nursing home alternatives, as you'll see below. So even if the quotes you received are more expensive than you initially expected, you could still end up saving quite a bit of money in the long run.
| | Adult Day Health Care | Home Health Aide | Assisted Living (1 BR, Private) | Nursing Home (Semi-Private Room) | Nursing Home (Private Room) |
| --- | --- | --- | --- | --- | --- |
| U. S. National Average | $20,280 | $61,776 | $54,000 | $94,900 | $108,405 |
| Texas | $9,230 | $54,912 | $47,970 | $61,503 | $85,107 |
Temple and Bryan home care agencies make it possible for your loved one to age in place instead of having to uproot themselves and move into a retirement center. That's an extremely valuable benefit, which underscores just how important is to seriously look into your options for elder care. There's a great chance that you'll find something that can meet your budgeting needs.
Are there specific skills that Waco caregivers need?
1 out of 5 households has someone who is providing caregiving services to a family member or loved one.
1 out of 3 family caregivers have received no instruction on how to properly perform tasks like wound care or equipment maintenance.
33% of non-institutionalized people aged 65 and older have limited activity levels due to a chronic health condition.
Whether your senior can't drive themselves anymore or they struggle getting to the bathroom, there are companies out there that can help, so you don't have to do it all yourself. You can even pick and choose how often you use home care agencies to ensure that the services you receive fit into your budget.
What services do Waco home health care agencies provide?
There are quite a few different services that you can get from a home care agency in Temple or Bryan. This includes medical support, such as in-home IV care, and household support, like:
Grocery shopping
Cleaning the kitchen and bathrooms
Sweeping and mopping
Doing the dishes
Keeping things tidy around the home to reduce your senior's risk of falling
The bottom line is that there are options for Waco or Bryan elder care that can satisfy pretty much anything you might need assistance with when it comes to looking after your loved one.
When you're ready to start looking through your options, you can read through Waco home care reviews and take a look at our resources to find your best options. You can also check out our comprehensive guide to choosing home care to learn more.
Home care solutions for seniors in Waco
Home care agencies make it much easier to give your senior the option of aging in place at home instead of moving into a retirement community. These companies can also take a lot of stress and worry off of your plate so that you have more time to enjoy your loved one's golden years with them. We hope that you can use the resources you've found on Seasons to explore your options and make a more informed hiring choice.