Find more resources in your city!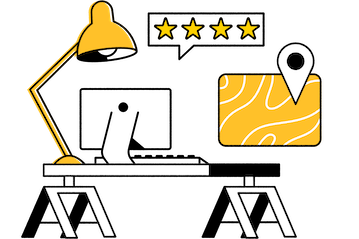 Start Exploring
Should your business be here?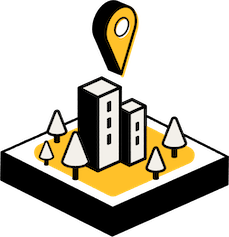 Add your business
How much does home care in Tyler cost?
Different variables can impact the cost of home care, including the type and frequency of care your senior needs. The location of a home care provider could also affect pricing. For instance, agencies in Dallas might charge different rates than agencies in San Antonio. To learn more about pricing for Tyler home care agencies, it's best to reach out to specific providers. But the following data offers insight into average home care costs in Texas:
| | Adult Day Health Care | Home Health Aide | Assisted Living (1 BR, Private) | Nursing Home (Semi-Private Room) | Nursing Home (Private Room) |
| --- | --- | --- | --- | --- | --- |
| U. S. National Average | $20,280 | $61,776 | $54,000 | $94,900 | $108,405 |
| Texas | $9,230 | $54,912 | $47,970 | $61,503 | $85,107 |
You might wonder if home care in Texas is worth the cost since it is priced higher on average than that of adult day care or assisted living. It's important to keep in mind that your senior will enjoy the comfort of receiving care in the home, which is particularly beneficial for older adults who have transportation limitations, mobility issues, or mental challenges like dementia that could make visiting unfamiliar settings more stressful. One way to consider offsetting the cost of care is to reach out to your senior loved one's insurance provider to see if they offer financial assistance.
What types of services are needed by seniors aging in place in Tyler?
As adults age, they often need a variety of services to help maintain quality health and comfortable living. While seniors have unique needs that result in seeking different types of care, the following overview from the CDC provides insight into the types of services offered by home health care agencies that seniors use:
It's great that so many health needs are able to be addressed through the use of home care agencies in Tyler and around the country. In order to locate the right one for your aging loved one, you'll want to pinpoint their specific needs and then find Tyler home care agencies that offer services able to address those needs.
What services do Tyler home health care agencies provide?
As you search for Tyler home care agencies, you'll want to make sure you're familiar with the general services they offer. Let's say that your senior needs someone to help with bathing, administering medications, physical or occupational therapy, intravenous therapy, or monitoring their overall health. In this case, skilled nursing assistance would likely be the best choice. On the other hand, if your older loved one wants assistance with preparing meals, doing laundry, vacuuming and dusting, taking out the trash, and running errands, they could benefit from the assistance of a homemaker service. There are also agencies in the area that can provide a combination of these services.
If you'd like to learn more about home care and how to find the right agency for your senior, don't hesitate to consult our comprehensive guide to choosing home care.
Home care solutions for seniors in Tyler
Don't wait any longer to find a provider offering quality Tyler elder care. There are plenty of fantastic agencies in the area that are ready to help. The sooner your senior receives assistance, the sooner they can experience the peace of mind associated with top-notch care. Their family members can also enjoy breaks when needed. If you're ready to begin your search, let us assist. Review our unbiased listings for home care agencies in Tyler or Longview today.