Find more resources in your city!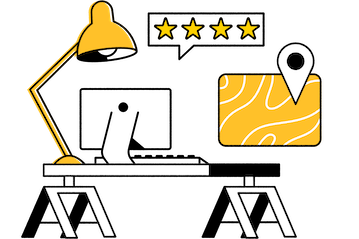 Start Exploring
Should your business be here?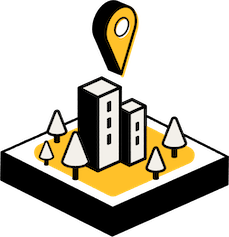 Add your business
How to choose high-quality home care in the Twin Cities
The sheer volume of Twin Cities home care agencies can make choosing one feel overwhelming, but it doesn't have to be. Begin by listing your loved one's needs, including any medical conditions they have and budgetary considerations. Eliminate any home care agencies in the Twin Cities that do not meet these needs without a second thought. Our resources are a great way to figure out which agencies can provide specific services.
Then, contact the remaining agencies to discuss your loved one's needs in detail. Most reputable home care agencies in Minneapolis will set up a meeting between your loved one and a potential caregiver to ensure a good fit. If a given agency isn't willing to do so, that's a significant red flag. You can also solicit referrals from local doctors and past clients, but remember that some recommendations are the result of a contractual arrangement as opposed to an earnest endorsement.
Facts and trends in Twin Cities home health care
How much does home care in the Twin Cities cost?
Price is an important consideration in Twin Cities elder care because many seniors do not have unlimited budgets. Genworth's 2020 Cost of Care Survey provides valuable pricing data on all types of senior care nationally and in specific metropolitan areas, making it a great resource for figuring out what you can afford. Here is how the Twin Cities area compares to the nation at large:
| Cities | Adult Day Health Care | Home Health Aide | Assisted Living (1 BR, Private) | Nursing Home (Semi-Private Room) | Nursing Home (Private Room) |
| --- | --- | --- | --- | --- | --- |
| U. S. National Average | $19,240 | $54,912 | $51,600 | $93,075 | $105,850 |
| Minneapolis-St. Paul | $22,360 | $77,792 | $57,558 | $135,415 | $146,000 |
You may pay a premium for home care in the Twin Cities, but other options have hidden costs to consider. How would your loved one respond if they were forced to move out of their home? Would their loss of independence compromise their quality of life? Make sure to consider all of these potentialities before making a decision.
How do the demands of home care affect Twin Cities caregivers?
Minneapolis-St. Paul elder care is important for recipients, but it can also take a substantial toll on informal caregivers who feel like they have to take care of their loved ones even if they aren't comfortable doing so. This burden increases proportionally with the age of the caregiver, as illustrated below by statistics from Caregiver.org:
If your loved one is relying on a spouse to provide their home care, that individual may need help but hesitate to ask for it. Seasons can help you find great home care agencies in Minneapolis and St. Paul to ease their responsibilities so that they can enjoy their time together. Of course, you can also rest assured that your loved one is receiving the quality of care they deserve.
What services do Twin Cities home health care agencies provide?
Home care agencies in St. Paul and Minneapolis can provide a plethora of services depending on each senior's unique needs. For example, a homemaker aide can help your loved one with daily tasks such as emptying the cat's litter box, going to the laundromat, preparing meals, and cleaning around the house. If your loved one has a wound that requires treatment, needs assistance getting dressed in the morning, or help with medical equipment maintenance, a skilled nursing aide can provide these more "hands-on" services. Some agencies even have aides who can provide all of these services, minimizing the number of new people in your loved one's life.
Home care solutions for seniors in the Twin Cities
We understand that it's difficult to trust your loved one's care to somebody you don't know, but it could ultimately be the best decision for you and your family. Our Twin Cities home care reviews are available free of charge to help all seniors access the care they need to live independently and happily.