Find more resources in your city!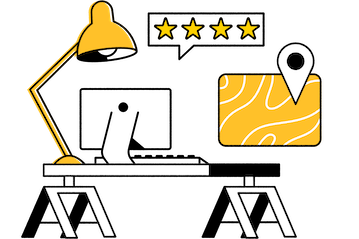 Start Exploring
Should your business be here?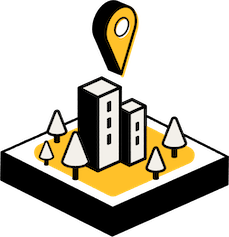 Add your business
How to choose high-quality home care in Piedmont Triad
When looking for Piedmont Triad home care agencies, there are a few elements that are important to examine. First of all, you will want to look at Greensboro home care agencies that are a good fit for your loved one's budgetary and insurance situation. We can help you get accurate information about pricing for a variety of services. Additionally, make sure that you find home care agencies in Winston-Salem that are able to provide the kind of support your loved one needs. There are several aspects to consider, including safety and security, your loved one's emotional needs, and any special medical concerns. Also, taking the time to look into each agency's hiring practices and training standards can ensure that your loved one is receiving the quality of care that they need.
Finding references is a vital step to ensuring that an agency or caregiver is a good fit. When examining references from doctors, family members, or other clients, it is worthwhile to find out if those parties frequently give references to that agency or have some sort of business relationship with them.
Facts and trends in Piedmont Triad home health care
How much does home care in Piedmont Triad cost?
There are several elements that can play a role in the cost of Piedmont Triad elder care. Using information from the annual Genworth Cost of Care Survey, you can see the cost of various care options in the Piedmont Triad (specifically Greensboro, High Point, and Winston-Salem) relative to their average costs across the country.
| Cities | Adult Day Health Care | Home Health Aide | Assisted Living (1 BR, Private) | Nursing Home (Semi-Private Room) | Nursing Home (Private Room) |
| --- | --- | --- | --- | --- | --- |
| U. S. National Average | $19,240 | $54,912 | $51,600 | $93,075 | $105,850 |
| Greensboro-High Point-(Winston-Salem) | $15,340 | $48,048 | $54,105 | $92,345 | $102,930 |
In the Piedmont Triad, finding a home health aide tends to be cheaper than in the rest of the country. This is merely an added bonus to the true benefit of finding home care agencies in Winston-Salem, which is that your loved one can receive personalized, focused assistance that is based on their health goals and living needs.
Are there specific tasks that seniors in Piedmont Triad might use home care for?
As people age, they often begin to need help with a wider range of tasks. This can place an increasing amount of responsibility on family members. A home health aide can make it easier for your loved one to continue to live in their home longer. In fact, of those receiving home health services, about one-quarter are over the age of 85, according to the National Center for Health Statistics.
Because tasks such as toileting, dressing, and bathing can require significant time and assistance, a personal caregiver can provide support that is hard to find outside of a full-time facility. These tasks become more important and challenging as your loved one ages, and Seasons makes it easier to find the best care for them.
What services do Piedmont Triad home health care agencies provide?
Depending on their particular situation, your loved one might only require "hands-off" assistance, or they might need more "hands-on" care from High Point home care agencies. A homemaker aide can help them with daily tasks like cooking and cleaning, as well as chores that require more mobility like shopping. They also might need to come to your loved one's home less frequently. A skilled nursing aide is necessary if your loved one needs help taking medications, bathing, or performing various physical therapy exercises. There are also caregivers who are qualified to provide both types of care. As you look for Winston-Salem home care agencies, make sure they are able to offer the specific type of assistance your loved one needs.
Home care solutions for seniors in Piedmont Triad
Giving your loved one the support they need to continue living in their home can help them to feel more comfortable as they age while offering companionship and personal support. Our Piedmont Triad home care reviews can help you make the best decision for both their living preferences and safety.