Find more resources in your city!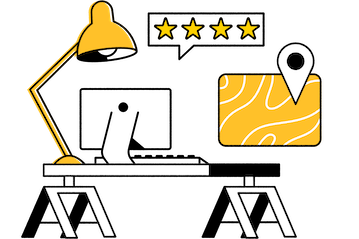 Start Exploring
Should your business be here?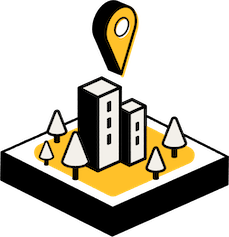 Add your business
How to choose high-quality home care in Philadelphia
The first step in finding top-quality Philadelphia elder care is figuring out exactly what your loved one needs. For instance, you might be looking for an aide who has firsthand experience working with dementia patients and is willing to drive your loved one to all of their appointments. Any agencies that don't meet this requirement can be immediately ruled out.
Many family members rely on referrals to find a great agency, but sadly some caregivers engage in unscrupulous referral practices that can lead to misinformation. You can consider them, but we recommend contacting promising agencies directly to discuss your loved one's unique needs. Some of the things you may wish to inquire about include pricing information, hiring and training practices, and whether they have experience working with seniors like your loved one. You can also arrange a meeting between your loved one and potential caregivers to see if they are compatible.
Facts and trends in Philadelphia home health care
How much does home care in Philadelphia cost?
We would all like to believe that cost isn't an important consideration in senior care, but realistically it is. If your loved one can't afford their care, their quality of life may quickly decline. The 2020 Genworth Cost of Care Survey provides pricing information on all types of elder care by city, and here is how Philadelphia compares to the national average:
| Cities | Adult Day Health Care | Home Health Aide | Assisted Living (1 BR, Private) | Nursing Home (Semi-Private Room) | Nursing Home (Private Room) |
| --- | --- | --- | --- | --- | --- |
| U. S. National Average | $19,240 | $54,912 | $51,600 | $93,075 | $105,850 |
| Philadelphia | $22,100 | $57,200 | $66,600 | $135,415 | $149,979 |
Home care is slightly more expensive in Philadelphia, but the extra cost could be worth it if it means that your loved one can remain independent while still receiving the care they need. Insurance may also be able to pick up some of the bill, so look into all of the options available to you if you're on a tight budget.
How do the demands of home care affect caregivers in Philadelphia?
Some people feel like they have to be the one who takes care of their loved ones. Taking care of someone else is an enormous responsibility that many informal caregivers don't completely understand until it starts taking a toll on them, however. According to Caregiver.org, this burden increases proportionally with the age of the caregiver as illustrated by the table below:
If your loved one's spouse is currently taking care of them, you might want to ask yourself if the level of effort they are putting in is sustainable long-term. If not, Seasons can help you find great Philadelphia home care agencies to ensure that there is no lapse in home care.
What services do Philadelphia home health care agencies provide?
Home care is very versatile, allowing seniors to receive whatever help they need to age in place. For instance, some seniors are looking for somebody to remind them when and how to take their medications, assist them in the bathtub, or help with occupational or physical therapy. These individuals would benefit from a skilled nursing aide who has undergone specialized training. Others are searching for more generalized support including a ride to the grocery store, basic cooking, or assistance with little things around the house. A homemaker aide is the right fit in these circumstances. Some agencies can provide aides who can do it all, allowing your loved one to establish a stronger personal relationship with them.
Home care solutions for seniors in Philadelphia
It's hard to admit that your loved one might need home care to continue living with dignity, but it's even harder for them to live without it. Seasons makes all of our Philadelphia home care reviews available at no cost to you, allowing you to do your research and ensure that your loved one has everything they need to safely remain at home.