Find more resources in your city!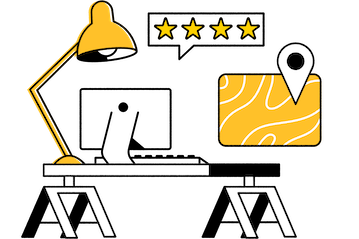 Start Exploring
Should your business be here?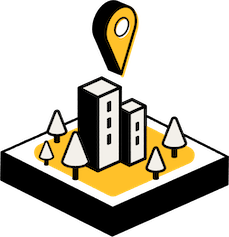 Add your business
How to choose high-quality home care in Oklahoma City
There are a lot of options in the Oklahoma City elder care industry and researching all of them can be confusing. If you're having a hard time, we recommend taking a step back and focusing on what's truly important. Does your loved one have a chronic medical condition? If yes, prioritize agencies that have expertise managing it. Do they need help with chores around the house? If so, you'll want a homemaker aide who can take care of the cooking and cleaning.
You can also learn a lot by talking to home care agencies directly. For example, inquiring about a provider's employee onboarding procedures can help you understand how committed they are to providing top-notch care. Referrals aren't as reliable because caretakers can pay for recommendations. The most important step is arranging a meeting between your loved one and a caretaker. The relationship between them will determine the success of the arrangement, and you don't want to leave anything to chance.
Facts and trends in Oklahoma City home health care
How much does home care in Oklahoma City cost?
Price is another key piece of information when looking into home care even if we would prefer not to admit it. If your loved one can't afford their care, its quality becomes irrelevant. The 2020 Genworth Cost of Care Survey makes it easy to compare senior care costs between cities and the national average. Here's what it says for Oklahoma City:
| Cities | Adult Day Health Care | Home Health Aide | Assisted Living (1 BR, Private) | Nursing Home (Semi-Private Room) | Nursing Home (Private Room) |
| --- | --- | --- | --- | --- | --- |
| U. S. National Average | $19,240 | $54,912 | $51,600 | $93,075 | $105,850 |
| Oklahoma City | $18,200 | $53,196 | $46,800 | $62,963 | $69,350 |
Home care is a little below the national average, but assisted living and nursing home care are substantially below it. At first glance, this might make you think that home care isn't the right option. However, living at home with dignity is something that many seniors attach tremendous value to. It may be worth it to allow your loved one to age in place.
What should families know about who is receiving and providing care in Oklahoma City?
Many family members feel a responsibility to provide home care to their loved ones, especially if it's a spouse or parent. You might think that your situation is unique but it really isn't. The following statistics from Caregiver.org reveal how many people are caring for adults in the United States:
34.2 million Americans have provided unpaid care to an adult in the past year
39.8 million caregivers provide care to adults with a disability or illness
15.7 million adult family caregivers care for someone with Alzheimer's or dementia
Informal caretaking comes from the right place, but do those 39.8 million caregivers know how to effectively manage the disabilities and illnesses that their loved ones are contending with? Seasons makes it easy to research Oklahoma City home care agencies and find the expert support your loved one needs to keep enjoying life.
What services do Oklahoma City home health care agencies provide?
Home care agencies in Oklahoma City provide all types of services. Some seniors need a homemaker aide who can feed the cat, do the laundry, make the bed, and vacuum. Others need help getting to doctor's appointments and fully comprehending medical directions, meaning that they need a skilled nursing aide. Still others need companionship or assistance using technology to rebuild a relationship with family members who may no longer live in the area. Seasons offers no-cost resources to help you connect with all of these services, allowing the senior in your life to age in place safely and with their dignity intact.
Home care solutions for seniors in Oklahoma City
Thinking about home care can be an emotional conversation, but it has to happen if you want your loved one to live in their home safely. Our resources are designed to make it a little easier for everybody involved and can help you make the right decision for your loved one.