Find more resources in your city!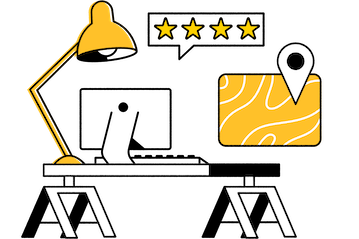 Start Exploring
Should your business be here?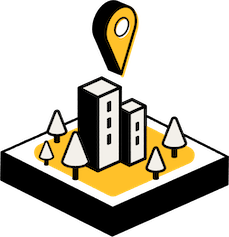 Add your business
How to choose high-quality home care in New York City
The first step is to find a few home care agencies in New York City that offer the services your loved ones need. Once you have a shortlist, you can begin contacting them to discuss your loved one's needs in further detail. For example, you might want to look for caretakers who have experience working with specific medical conditions, are comfortable providing emotional support, and have a clear methodology for creating care plans. You should also discuss your loved one's budget and any insurance considerations early on to avoid any unwelcome surprises later.
New York City home care reviews can be a great source of information too. You can also ask doctors, clients, and their family members for referrals to get a feel for the quality of care different providers offer, but make sure to ask if any contractual relationship exists that may influence the referrer's opinion. Finally, you can set up a meeting between your loved one and prospective caretakers to ensure a good match. Most reputable providers would be happy to help you with this.
Facts and trends in New York City home health care
How much does home care in New York City cost?
There are many variables to consider when researching New York City elder care, and price can be one of the most important. The 2020 Cost of Care Survey provides information on the cost of senior care throughout the United States. Here is how New York City stacks up to the national average:
| Cities | Adult Day Health Care | Home Health Aide | Assisted Living (1 BR, Private) | Nursing Home (Semi-Private Room) | Nursing Home (Private Room) |
| --- | --- | --- | --- | --- | --- |
| U. S. National Average | $19,240 | $54,912 | $51,600 | $93,075 | $105,850 |
| New York | $23,400 | $59,488 | $71,886 | $141,255 | $155,125 |
Like everything else, senior care is more expensive in New York City. However, the cost of a home health aid doesn't increase by as much on a rate basis as assisted living, nursing homes, or even adult day health care, creating a tremendous opportunity for seniors to remain where they feel most comfortable as they enjoy their golden years.
Are there specific skills that New York City caregivers need?
You might think that you are qualified to provide NYC elder care yourself, but professional caretakers offer specialized skills that you may be lacking. It can also be emotionally draining to always be available when your loved one needs help. The following statistics from Tender Hearts at Home reveal some of the other challenges that can come with a DIY approach:
1 out of 5 households has someone who is providing caregiving services to a family member or loved one.
1 out of 3 family caregivers have received no instruction on how to properly perform tasks like wound care or equipment maintenance.
33% of non-institutionalized people aged 65 and older have limited activity levels due to a chronic health condition.
As you can see, providing effective senior care often requires training that most people simply don't have. It is our mission to connect seniors and their families with qualified professionals who can take care of their needs, whether that means helping your loved one safely get more active or effectively maintaining the equipment they rely on.
What services do New York City home health care agencies provide?
Home care agencies in NYC provide different types of services, and it's important to choose one that suits your loved one's needs. Most providers can be placed in one of two broad buckets. Homemaker aides provide "hands-off" services such as pet care, cooking, cleaning, and shopping assistance that seniors may not be capable of handling completely on their own. In contrast, skilled nursing aids provide "hands-on" services such as help getting into and out of the shower, assistance with medications, and physical or occupational therapy. Some caretakers combine hands-off and hands-on services, so there is a great fit out there no matter what the senior in your life needs.
Home care solutions for seniors in New York City
Seniors deserve to age with their dignity intact, and home care is a great way to give them the assistance they need without compromising their independence. If you're concerned about your loved one's safety living alone, worried about how they are taking their prescriptions, or simply need a break from being the go-to caregiver, Seasons can help you find the right support.