Find more resources in your city!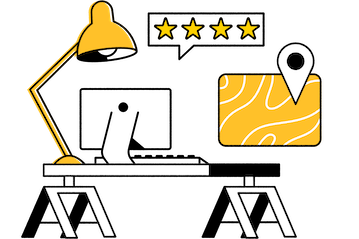 Start Exploring
Should your business be here?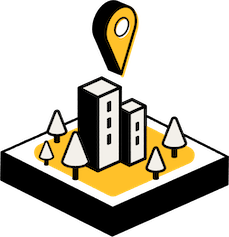 Add your business
How to choose high-quality home care in Nashville
The first thing to do is assess your senior relative's care needs. Then choose agencies that can meet their care needs along with their budgetary and insurance requirements.
After you've selected a few Nashville home care agencies, ask questions about their services and the caregivers they hire. Find out what their background check process is like and what training is provided to the professionals they have working for them. Inquire as to how they develop care plans, what it takes to change a plan as your loved one's needs change, and what emergency procedures they have in place. If an agency meets your requirements, contact references such as physicians, clients, and clients' families.
It's important that the senior in your life meet with any potential care providers. It's important that your loved one feels they can trust the people coming into their home to care for them and they should have the final decision-making power.
Facts and trends in Nashville home health care
How much does home care in Nashville cost?
An important consideration when choosing Nashville elder care options is cost. You'll want to help your aging loved one to investigate how much financial help they can get from Medicare, Medicaid, and their insurance company for any home health care they need. When researching the possibilities, make sure that the care chosen fits within the senior's budget. The following chart by Genworth indicates the cost of different care options in the Nashville area.
| Cities | Adult Day Health Care | Home Health Aide | Assisted Living (1 BR, Private) | Nursing Home (Semi-Private Room) | Nursing Home (Private Room) |
| --- | --- | --- | --- | --- | --- |
| U. S. National Average | $19,240 | $54,912 | $51,600 | $93,075 | $105,850 |
| Nashville | $21,450 | $50,222 | $44,640 | $87,235 | $94,900 |
You may notice that assisted living actually costs less than a home health aide in Nashville. Don't forget to take in the emotional and psychological costs of moving your aging parent or grandparent, though. Even though a home health aide may cost more financially, it may still be a better idea for your loved one to age in place.
What types of services are needed by seniors aging in place in Nashville?
Each senior who is aging in place will need their own unique blend of services. If they have a disability that keeps them from getting around like they used to, they may need help with meal preparation, laundry, and other household chores. If they have a chronic medical condition, they may need someone to administer medication. The following statistics from the National Center for Health Statistics indicate some of the most common services provided by home health care agencies.
Whether your loved one needs full-time nursing care, pharmaceutical care, or help with personal hygiene, Seasons can help you find the best elder care in Nashville for them. If they need pain management or other solutions to help them feel more comfortable, they may prefer at-home hospice care rather than going to a facility.
What services do Nashville home health care agencies provide?
Home health care agencies in Nashville provide a wide variety of services. Personal care and companionship services can include assistance with personal care and hygiene, assistance with meal planning and preparation, supervision for a loved one with dementia, or companionship and engagement in hobbies and other activities. This type of care does not need to be prescribed by a doctor. Private nursing care and other home health care needs must be prescribed by a doctor and may involve ostomy care, feeding tube care, catheter care, physical therapy, or medical social work services. Whatever your loved one's home care needs may be, we can help you find an appropriate provider.
Home care solutions for seniors in Nashville
Home care allows your elderly parent or grandparent to age in their home with dignity and independence. It can give you and other family members a needed break so you can offer more support when you do care for your relative. Look through our Nashville home care reviews to get started finding a qualified provider today.