Find more resources in your city!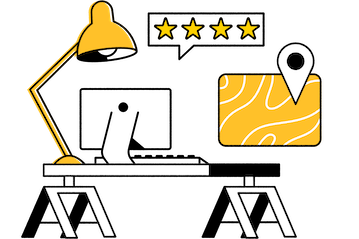 Start Exploring
Should your business be here?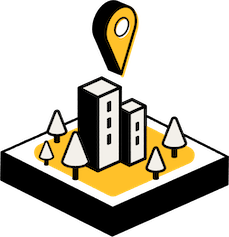 Add your business
How to choose high-quality home care in Milwaukee
There are lots of home care agencies in Milwaukee, and each of them offers different services. The first step in finding a great fit for your loved one is to make a list of everything you're looking for. If you want your grandmother's aide to be able to help them call you on a smartphone, agencies that don't help with technology are out. Our resources are a great way to determine what local agencies offer.
Once you've eliminated a few options, you can contact your top choices directly to learn more about them. Some of the things you may wish to ask about include each agency's emergency protocols, how they upskill team members to accommodate the ever-changing needs of seniors, and price. It's often possible to arrange a meeting between your loved one and a potential caretaker before committing to anything, so take advantage of that as a final step.
Facts and trends in Milwaukee home health care
How much does home care in Milwaukee cost?
Nobody likes thinking about the cost of Milwaukee elder care, but ensuring that your loved one will be able to afford their home care is a key piece of the puzzle. Luckily, Genworth releases an https://pro.genworth.com/riiproweb/productinfo/pdf/282102.pdf that details the cost of senior care throughout the country. The table below highlights how Milwaukee compared to the national average in 2020:
| Cities | Adult Day Health Care | Home Health Aide | Assisted Living (1 BR, Private) | Nursing Home (Semi-Private Room) | Nursing Home (Private Room) |
| --- | --- | --- | --- | --- | --- |
| U. S. National Average | $19,240 | $54,912 | $51,600 | $93,075 | $105,850 |
| Milwaukee | $15,860 | $62,920 | $60,870 | $113,150 | $136,510 |
Unfortunately, Milwaukee home care agencies charge significantly more than their counterparts in other parts of the country. That said, it may still be a worthwhile investment if you feel that your loved one would do better at home than they would at a nursing home or assisted living facility. Remaining in a familiar environment can make all of the difference in the world.
Are there specific tasks that seniors in Milwaukee might use home care for?
Seniors often need help with basic tasks that most people do without much thought. Informal caretakers don't always consider these tasks, leaving them surprised and overwhelmed when caretaking eats up much more of their time than they anticipated. The National Center for Health Statistics published data on the subject in 2016:
Tasks like getting out of a chair and using the bathroom should ideally happen multiple times per day, and the logistics of that are hard if you have to rely on somebody else to help you. Seasons is a free resource that helps seniors and their families find the support they need to live life with dignity even if they frequently need help.
What services do Milwaukee home health care agencies provide?
Home care means different things to different people, and caretakers can provide pretty much any service a senior might need to enjoy life. For instance, some seniors turn to home care for help with household chores like meal preparation, landscaping, laundry, and pet care. Others are looking for transportation to medical appointments and other errands. Still others are searching for specialized care such as help with their prescription medications or assistance bathing. Home care providers can accommodate all of these needs and more. It may even be possible for your loved one to receive a single aide who can help them with everything to minimize interruptions.
Home care solutions for seniors in Milwaukee
We know how difficult it can be to admit when you need help taking care of a loved one and strive to make that process as easy as possible. Our Milwaukee home care reviews are available to browse today, so why not do a little research and discover how we might be able to help you?