Find more resources in your city!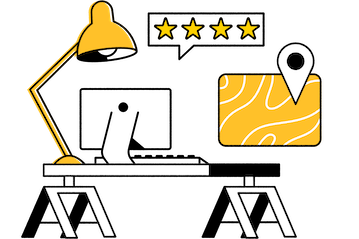 Start Exploring
Should your business be here?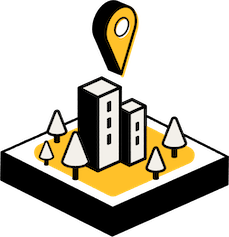 Add your business
How to choose high-quality home care in Miami
Choosing between home care agencies in Miami can be tough, but we think it gets easier if you approach it step-by-step. We recommend starting by writing out a list of every service your loved one needs. For instance, maybe you're looking for a provider who specializes in Alzheimer's patients who have limited mobility. Any Miami-Ft. Lauderdale home care agencies that lack that expertise can be immediately scratched off of your list.
Next, we recommend reaching out to every agency on your shortlist for more information on their emergency procedures, hiring practices, and training programs. You should also bring up any budgetary concerns if you aren't sure whether your loved one will be able to afford a particular provider. You can ask for referrals as well, but remember that certain caretakers may pay people to recommend them. The final step is usually a face-to-face meeting between your loved one and their potential caretaker to ensure that they make a good match.
Facts and trends in Miami home health care
How much does home care in Miami cost?
The price of Miami elder care may be offset by insurance, but it's important to double-check that your loved one can afford the care they need for the rest of their lives. Genworth performs an annual survey to help consumers better understand the cost of senior care in major cities and the country at large, and the table below reveals their 2020 data for Miami:
| Cities | Adult Day Health Care | Home Health Aide | Assisted Living (1 BR, Private) | Nursing Home (Semi-Private Room) | Nursing Home (Private Room) |
| --- | --- | --- | --- | --- | --- |
| U. S. National Average | $19,240 | $54,912 | $51,600 | $93,075 | $105,850 |
| Miami-Ft. Lauderdale | $15,600 | $45,760 | $42,000 | $109,135 | $125,013 |
Nursing home care is very expensive in the Miami-Ft. Lauderdale area, but home care and assisted living are both around $9,000 cheaper than the national average. Instead of uprooting their lives, choosing home care allows your loved one to stay in a familiar environment, something that can be very valuable as they age.
Are there specific tasks that seniors in Miami might use home care for?
Many seniors who use home care need help with basic physical functioning that their loved ones may not even consider as a potential problem. The statistics below compiled by the National Center for Health Statistics in 2016 reveal some of the daily tasks that your loved one may need help with:
Most of these things happen multiple times per day, meaning that you wouldn't have time for much else if you tried to help them yourself. Seasons can find you fantastic Ft. Lauderdale elder care that will give you the peace of mind of knowing that your loved one is well-cared for without requiring your day-to-day involvement.
What services do Miami home health care agencies provide?
Miami home care agencies can provide a blend of hands-on and hands-off services depending on your loved one's unique needs. For example, a homemaker aide can help with chores around the house such as cleaning and laundry while a skilled nursing aide could handle more specialized tasks such as wound treatment and dressing assistance. Some Miami-Ft. Lauderdale home care agencies can set seniors up with one person who can take on both roles if they would prefer to work with a single individual. We promise that a great fit is out there and that Seasons can help you find it.
Home care solutions for seniors in Miami
We understand that researching Ft. Lauderdale elder care can be an emotional process, but it's the best way to help your loved one live independently in their golden years. Our listings are a great place to begin your research whether your loved one needs help getting out of bed or navigating a legal matter, so why not get started right now?