Find more resources in your city!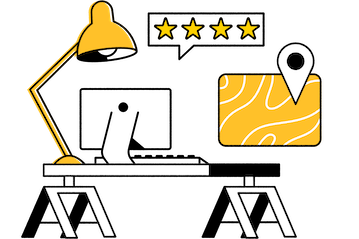 Start Exploring
Should your business be here?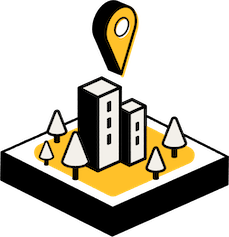 Add your business
How much does home care in Lubbock cost?
When making a life-altering decision like choosing a care provider, it's common for older adults, particularly when on a fixed income, to factor cost into their decision-making process. If your senior is deciding between working with one of the Lubbock home care agencies or choosing another form of care, it's good for them to look at data from the following 2020 Genworth study:
| | Adult Day Health Care | Home Health Aide | Assisted Living (1 BR, Private) | Nursing Home (Semi-Private Room) | Nursing Home (Private Room) |
| --- | --- | --- | --- | --- | --- |
| U. S. National Average | $20,280 | $61,776 | $54,000 | $94,900 | $108,405 |
| Texas | $9,230 | $54,912 | $47,970 | $61,503 | $85,107 |
Looking at the average cost of home health care compared to assisted living or adult day care, it's easy to assume that the other forms of care are automatically better options. But it's good to keep in mind the travel cost savings your senior could enjoy as well as the emotional benefits of being able to remain home while receiving professional care. Another consideration to make is that your elderly loved one's private insurer might financial assistance for home health care. It's definitely worth contacting them to find out.
Are there specific tasks that seniors in Lubbock might use home care for?
As seniors age and develop physical or mental limitations, they might need assistance from others in a variety of ways. Of course, each person's situation is unique, but there are some areas of need that are consistent for many older adults. Here is a look at the types of services long-term care patients often use:
While family members of older adults often help their elderly loved ones with the above tasks, it's good to know that a skilled nursing assistant can also assist your senior loved one whether they need assistance with walking, dressing, bathing, or other forms of care. The key is finding a great match among the many quality Lubbock home care agencies.
What services do Lubbock home health care agencies provide?
What's great about working with Lubbock home care agencies is their ability to provide the services your older loved one needs. For example, your senior could work with a skilled nursing assistant if they need "hands-on" nursing services like physical therapy, hygiene assistance, administering medication, pain control, and monitoring general health. On the other hand, they might benefit from a homemaker aide if they need "hands-off" care like assistance with cleaning the home, preparing meals, grocery shopping, and laundry care. If your older loved one needs a combination of services, home care agencies in the area can provide these as well.
Get more information about searching for and locating a qualified home care agency by exploring our comprehensive guide to choosing home care.
Home care solutions for seniors in Lubbock
One of the best decisions your senior loved one can make for their health and the well-being of the caregivers in their life is to enlist the help of a home care agency. Professional nursing assistants and homemaker aides have the skills to ensure your senior is well taken care of while also giving some respite to family members and friends. If you're ready to find the right provider, we're happy to assist with your search. Browse our listings for home care agencies in Lubbock to find a great match today.