Find more resources in your city!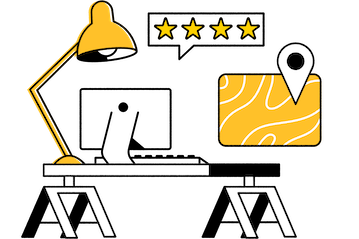 Start Exploring
Should your business be here?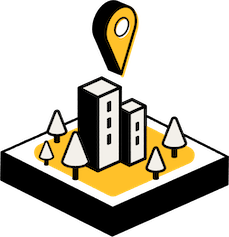 Add your business
How to choose high-quality home care in Louisville
The most important thing is to know the needs of the person who requires care. There are a large variety of types of home care, so it's important to choose a provider with the services your loved one needs. Make sure that the senior you are seeking care for is completely involved in all stages of the decision-making process. This allows them to buy into the necessary care and keep their dignity and independence throughout the process.
First, you'll want to read plenty of Louisville home care reviews. The next step is to review a potential care company's credentials. How long have they been in business? Is there a supervisor to ensure quality care for your loved one? Do they have a written plan for handling emergencies? Also inquire about how employees are chosen, what background checks are done, what types of qualifications they have, and what type of training is provided. Then check their references thoroughly.
Finally, both you and your loved one should meet with any potential providers. The best credentials mean nothing if there's not a good match in personality between the caregiver and the one they will care for. The senior should be the one who gets the final say on individual care choices.
Facts and trends in Louisville home health care
How much does home care in Louisville cost?
Another important consideration when choosing between Louisville home care agencies is the cost of care. To get an idea of what different types of care cost, review the following chart indicating the average care options and pricing both in the US as a whole and in the Louisville area specifically.
| Cities | Adult Day Health Care | Home Health Aide | Assisted Living (1 BR, Private) | Nursing Home (Semi-Private Room) | Nursing Home (Private Room) |
| --- | --- | --- | --- | --- | --- |
| U. S. National Average | $19,240 | $54,912 | $51,600 | $93,075 | $105,850 |
| Louisville | $19,240 | $52,624 | $54,684 | $85,775 | $100,010 |
It's nice to know that home care agencies in Louisville cost, in general, less than the national average. Since the price for a home health aide and assisted living care are similar, there are factors to consider when deciding which one is preferable. Again, the final say should go to the senior in question.
Are there specific skills that Louisville caregivers need?
Different services require different levels of skill. One home care aide may be responsible for cleaning, doing laundry and dishes, and preparing meals. Another home health aide may be responsible for helping the patient bathe, use the toilet, and move from room to room. Whatever their responsibilities, professional caregivers are trained for the care they provide.
1 out of 5 households has someone who is providing caregiving services to a family member or loved one.
1 out of 3 family caregivers have received no instruction on how to properly perform tasks like wound care or equipment maintenance.
33% of non-institutionalized people aged 65 and older have limited activity levels due to a chronic health condition.
When you look into Jefferson County elder care options, make sure that you are completely upfront about what services your loved one needs. You'll be more likely to have these needs met by a professional when they know what is required. While your loving care is beneficial for many reasons, you will have greater peace of mind knowing that a qualified professional is taking care of your loved one on a daily basis.
What services do Louisville home health care agencies provide?
There are as many different services provided by home health care providers as there are people in need. One client may need help with how to stand up without hurting their back. Another client may need help with wound care. The tasks the home health aide does will depend on how much independence your loved one still has. Can they cook for themselves? If not, a home health aide can provide meal preparation. Are they limited to a wheelchair? If so, a good home health aide can take them out for walks and trips to the store. It's essential to make sure the Louisville home care agency you choose knows exactly what your loved one's needs are so they can effectively meet them.
Home care solutions for seniors in Louisville
The senior in your life can maintain their independence and dignity with the proper level of home health care. You can get a break from caring for your loved one with the help of Louisville elder care. Look through our listings and follow our suggestions to find the right home care agencies in Louisville for the senior you love.